Updated 2020-03-20
---
In order to do a good job in epidemic prevention and control, ensure the quality of campus life of overseas students, and enhance their physique, the International Education Institute held the activity of "overcoming the difficulties and fighting the epidemic together" – International student challenge of Zhejiang Sci-Tech University on March 18.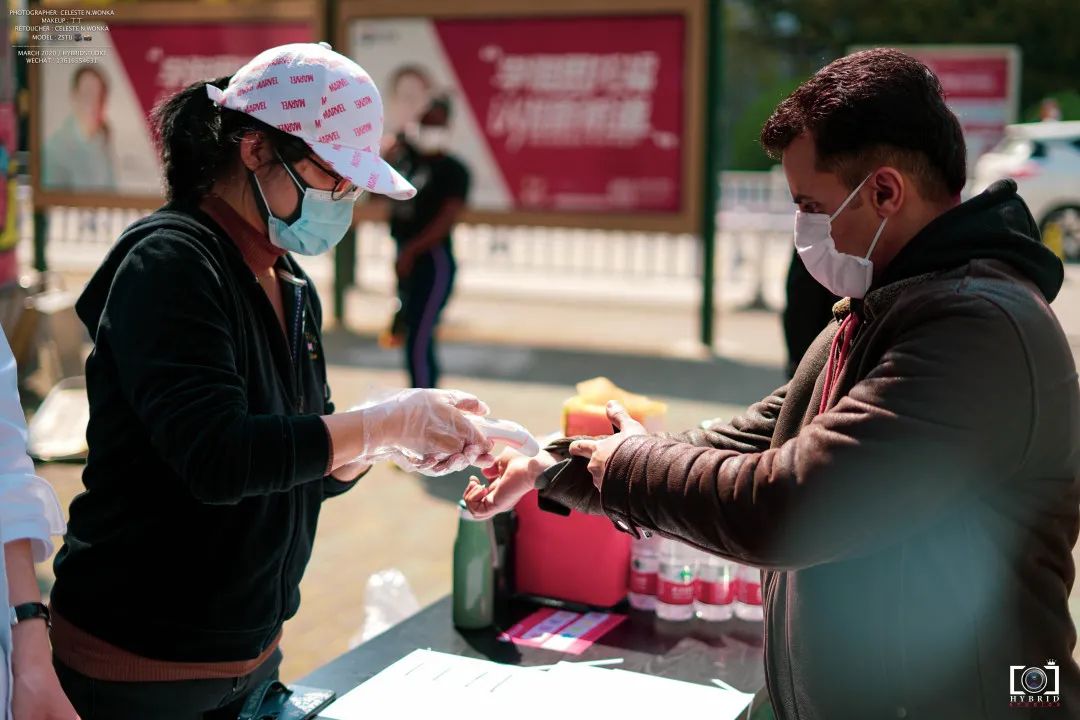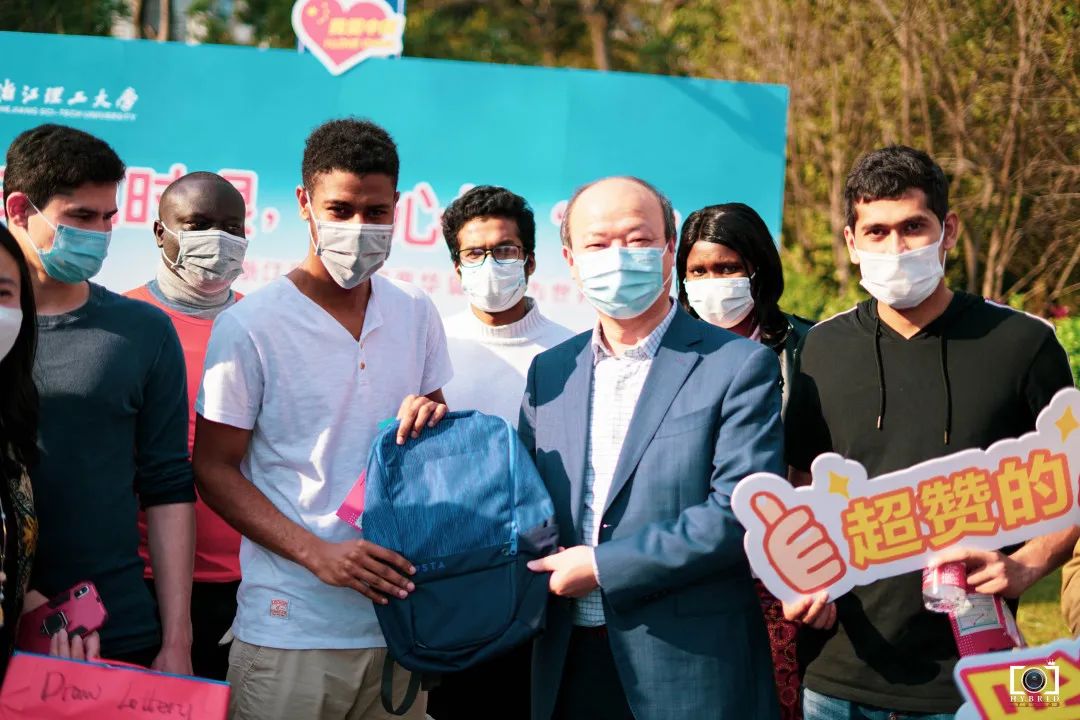 The purpose of this activity is to enrich the life of international students in school. On the premise of adequate safety protection measures, let them go out of the room and travel in the living area to help them overcome the epidemic! The activity attracted some international students who had been closed in the living area for nearly a month and a half. The activity takes student safety as an important premise, and the whole staff takes protective measures in all aspects. Under the organization of the teachers of the International Education Institute, the international students, volunteers, and staff participating in the activity wear masks throughout the whole process, and each punching point is equipped with hand sanitizer and disinfectant water, so as to do a good job in disinfection and protection at any time.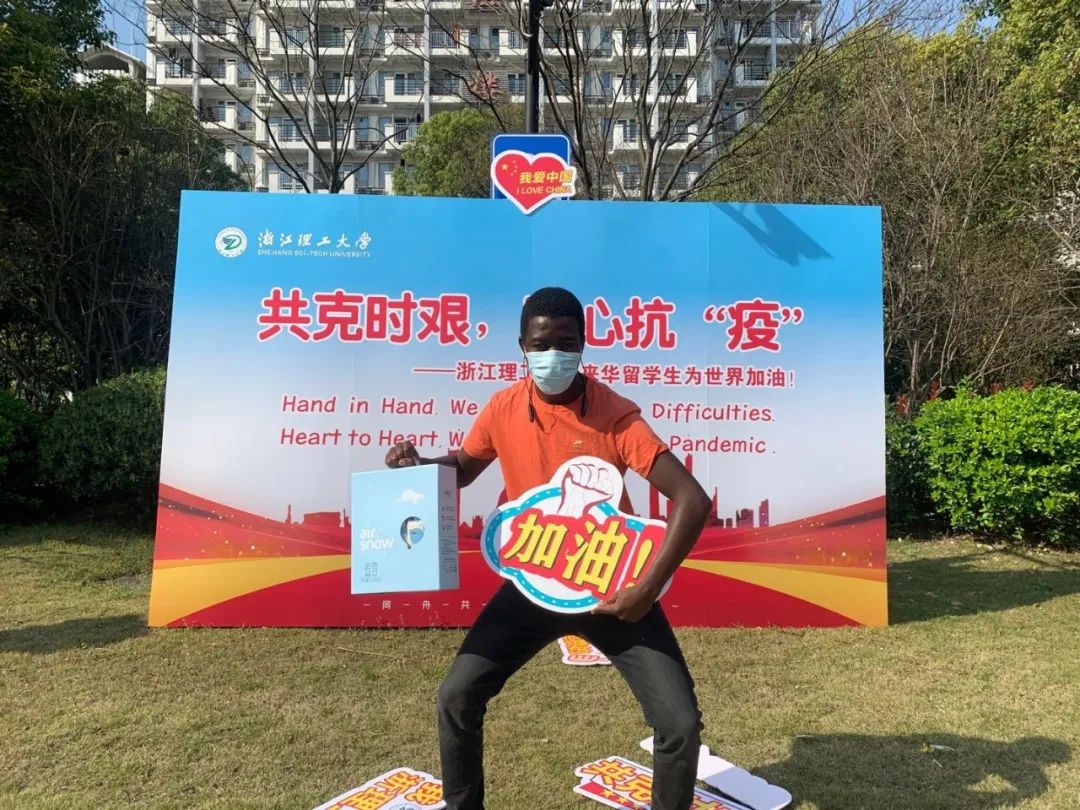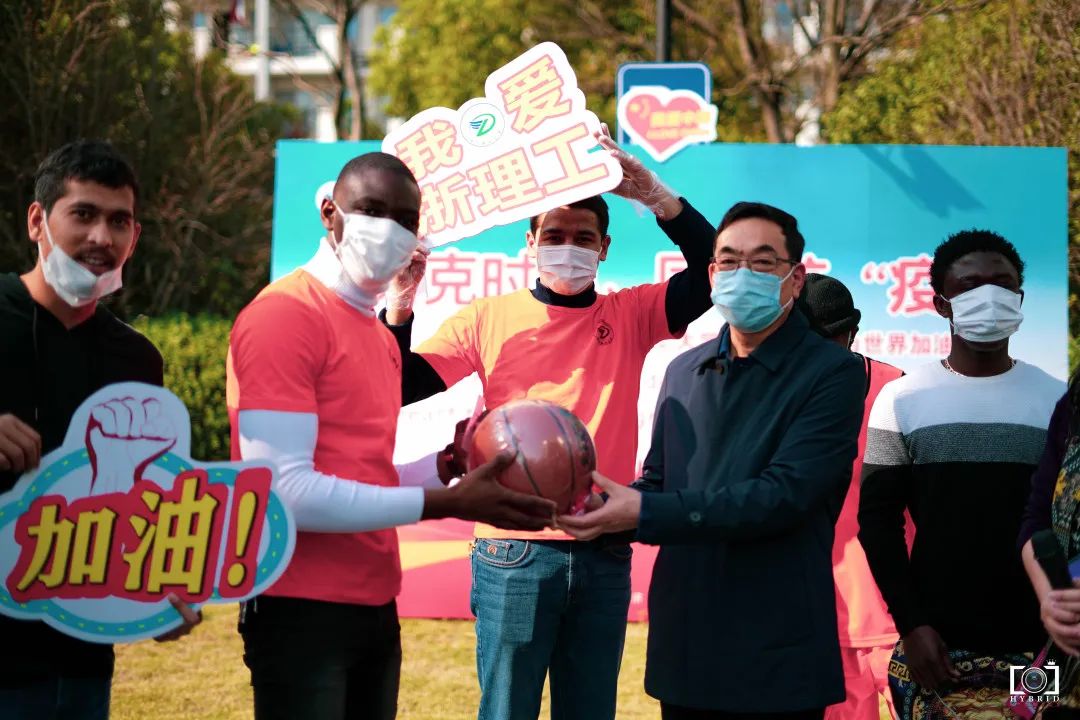 The challenge project of this activity combines a variety of themes such as epidemic prevention and control, Chinese traditional culture, sports and so on, adding luster and vitality to the monotonous closed life. Among them, skipping rope, playing football and other sports made the participating international students fully exercise; although many overseas students were baffled by traditional Chinese cultural projects such as writing Chinese characters, reading ancient poems and practicing chopsticks, some of the "experienced" students quickly completed their tasks. In addition, the basketball in the "shooting" project has become different kinds of "garbage", and the students have also started the "shooting" activity to strengthen the garbage classification awareness. The activity also set up a multilingual epidemic prevention and control knowledge, fueling the video recording link for epidemic prevention and control, which helped our school's epidemic prevention and control publicity work. At the end of the activity, the cards full of "fighting for the world with one heart" were posted to convey the best wishes of international students in China.
At the end of the activity, the teachers and students who participated in the activity held a cheering placard to send blessings to the whole world in front of the camera.
为切实做好疫情防控工作,保障在校留学生校园生活质量,增强学生体质,国际教育学院于3月18日举办了"共克时艰 同心抗'疫'"——在校留学生挑战打卡活动。
"大疫无情,学校有爱",此次活动旨在丰富在校留学生的"宅家"生活,在做好充分安全防护措施的前提下,让留学生们走出房间,畅游生活区,打卡挑战,为战"疫"助力!活动吸引了在生活区内封闭了近一个半月的部分留学生参加。
活动以学生安全为重要前提,全员全程全方面做好防护措施。在国际教育学院老师的组织下,参加活动的留学生、志愿者和工作人员全程佩戴口罩,每个打卡点配备洗手液、消毒水,随时做好消毒防护工作。
此次活动的挑战项目结合了疫情防控、中国传统文化、体育运动等主题,形式多样,寓教于乐,为单调的封闭生活增添了亮色和活力。跳绳、踢足球等运动项目,让参与的留学生"大展身手",舒筋活骨;写汉字、念古诗、使筷子等传统中华文化项目,让很多留学生抓耳挠腮,无从下手,部分"老练"的学生则驾轻就熟,迅速完成了打卡。此外,"投篮"项目中的篮球变成了不同种类的"垃圾",留学生也现场开启了强化垃圾分类意识的"投篮"活动。值得一提的是,本次活动设置了多语言疫情防控小知识、为疫情防控加油视频录制环节,助力我校疫情防控宣传。最后,一张张贴满"同心战'疫',为世界加油"的打卡纸传达了来华留学生们最朴素的心愿。
在挑战打卡的最后环节,参加活动的师生们手持助威标语牌,在镜头前送上对全世界的祝福。
(Source: ZSTU)