Making the decision to come to China wasn't an easy one, I'd always been intrigued by the country but I'd also been nervous due to a lot of horror stories I'd heard. After a year of living in China, I've found that the people here are super friendly and go above and beyond to make sure you're ok. There have obviously been times of melancholy and homesickness, but those times make the moments of wonder and awe all the more stunning. I'm extremely happy that I chose to trust my gut and took the chance on coming to China.
My students and the connections I am making are the most rewarding things. The people I am privileged to work with are so open and lovely. That is hands down the best thing. Of course, working through the expat problems and figuring things out is also rewarding. The moment I learned how to order delivery to my apartment was so exciting. It's little things, but it helps to remind me that I am overcoming and growing, and that is a large part of this experience.
My encouragement to you is to enjoy your time here; set aside that you are out of your normal culture; enjoy Chinese food, learn about China, do some traveling here, and try to see what the people and the culture is like because 20% of the people in the world are in China. You can understand their mind, thinking, how they live; (since) you are teaching and you are dealing with the young people and you are making an impression on them, it's good to know what they are like, so just enjoy yourself.
For me I really enjoy it. I really enjoy working with students especially at this age group. What I would eventually like to do is to continue my master and phD and become a professor in Geography. It's very valuable experience really to develop your lesson. It's a great experience for me to have in order to make sure this (teaching) is something that I do want to do. I think it confirmed for me.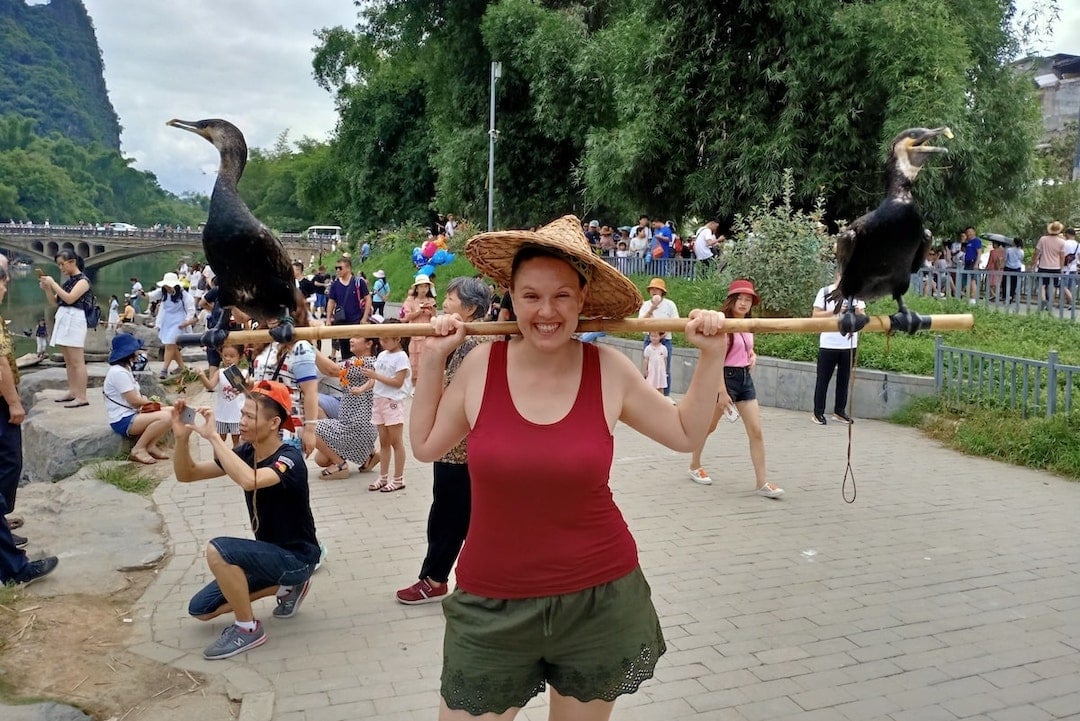 Testimonial
Teaching English in Guilin keywords: fulfilling, lovely students, safe, scenic by Anastasia Fox, English Lecturer, Guilin University of Technology Since early childhood I have been fascinated by South East Asia and the Far East, and wanted to live there, specifically
Read More »