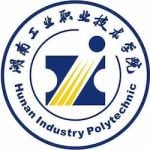 Introduction to Hunan Industry Polytechnic

Hunan Industry Polytechnic (湖南工业职业技术学院, website) is a higher vocational technical college established in 1999 with the approval of the Ministry of Education. Hunan Industry Polytechnic has 8 colleges including the School of Mechanical Engineering, the School of Automotive Engineering, the School of Electrical Engineering, the School of Information Engineering, the School of Economics and Management, the School of Commerce and Trade, the School of Industrial Design and Art, and the School of Continuing Education. The university currently has more than 14,000 students. Read More.
Job Description
The role of a Foreign English teacher is to help our students speak English and improve English practical skills. Those responsibilities include preparing lessons and lesson material, teaching young adult students, holding counseling sessions, assisting colleagues, maintaining records, writing progress reports, etc. You will have no more than 16 classes per week, each class for 45 minutes;
1. Full-time English teacher, mainly teaching oral English courses
2. Work at the School of Foreign Languages
3. No more than 16 classes per week, no office hours.
Salary and Benefits:
1. The
teacher
is
paid
RMB
10,000 monthly
for
12
months.
2. Total
teaching
hours
of
every
academic
year
is
500.

3. RMB
100 for
each
extra
class.
4.
400RMB
for
meals
each
month.
5. Free
round trip
international
tickets
after
one year
commitment.
6. Free
Health
Insurance
and
free
resident
permit
application
7. Free
resident
card
and
foreign
expert
certificate
application
8. Winter
and
summer
vacations
as
well
as
holidays
are
enjoyed
in
China.
9. Winter
and
Summer
travel
allowance
RMB
1100/each.
10. An
apartment
is
provided
for
free
and
has
all
the
necessary
fittings
including
TV,
refrigerator,
independent
bathroom,
air-conditioner,
office
equipment,
well-appointed
furniture,
WiFi
etc
. There
will
be
persons
who
will
do
the
cleaning.
Qualification
1. Native English speaker.
2. Bachelor's degree or above.
3. At least 2 years of English teaching experience, or holding a TEFL/TESOL/CELTA certificate.
4. Clean background, respectful to China's culture and laws, passionate about teaching.
Location
Address: Hanpu Science & Education District, Changsha, Hunan Province
About The City – Changsha
Changsha (Panorama) City is the provincial capital of Hunan Province. It is the political, economic, cultural, transportation, science and technology, finance and information center of Hunan Province. It is located in the north of the eastern part of Hunan Province. Changsha is the transportation center of central China. On November 26, the China Happy City Forum was held in Guangzhou. The 12th "Happiest Cities in China" rankings were released. Changsha City was on the list. This is Changsha City's 11th "Happiest Cities" award. Changsha County was selected as the "2018 Happiest County-level City in China".