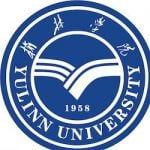 Foreign Teacher Recruitment
Yulin University is located in the national key energy and chemical base, historical and cultural city and modern characteristic agricultural demonstration base – Yulin City, Shaanxi Province. Read More.
Recruitment Positions
Full-time long-term English language foreign experts; (1 year contract)
Life on Campus
1. Life at Yulin University (Campus Scenery, Food, Activities etc.)
2. Yulin City Life: City Video (English)
Recruitment requirements
1. Foreign experts in English language teaching:
(1) Native English speakers;
(2) Bachelor degree or above;
(3) One of the following requirements:
a. Hold a teaching qualification certificate;
b. Degree program in education, language, literature, history, etc.;
c. More than two years of relevant working experience;
d. Hold English as a foreign language teaching qualification certificate, such as: TESOL, TEFL, EFL, ESL.
(4) Under the age of 60, in good physical and mental health (PhD holders and Professors can be relaxed to 65 years old);
(5) Obey the laws and regulations of the People's Republic of China, and there is no legal dispute in its original residence, and there is no criminal record.
Job Responsibilities
Foreign experts in English language teaching
Cooperate with other foreign teachers to undertake English major students' or International Program students' English speaking, writing, listening teaching (the weekly average teaching workload is less than 14 hours) ; Participate in organizing the Chat Rooms, English Corner, English Speech Competition and other extracurricular activities; Work with other foreign teachers to proofread two-volume English newspapers per semester.
Salaries and benefits
1. Monthly salary is 8000-9000 RMB (before tax) if you are a foreign expert in English language teaching with a Bachelor degree. If you are a foreign expert in English language teaching or a professional foreign expert or an overseas high-level talent with a master's degree or above, the salary is higher;
2. Provide a on-campus apartment and necessary furniture and appliances, and water, electricity, natural gas, heating and internet are free;
3. Provide a comprehensive medical insurance;
4. Provide 10,000 RMB airfare allowance and 2200 RMB travel allowance during the one-year contract period;
5. Enjoy paid vacations arranged by the University, and enjoy all the legal holidays in China.
Work Visa
YLU and ISAC will assist you through the Work Visa Application process
Accommodation
We provide foreign staff with spacious private apartment so teachers can work a comfortable life at our university. We treat foreign teachers and experts with hearty friendliness and hope to gain mutual understanding and trust. We hope you can have a good experience at our university.
The YLU campus is about 30mins drive away from the Yuyang Airport. The airport connects with most major cities in China including Xi'an (1 hour), Beijing (1 hour 20 mins), Shanghai (2 hours), Chengdu (2 hours) etc. Yulin university is right in downtown Yulin, which makes life very convenient. The Yuxing Plaza is about 1km away where you can find KFC, movies, restaurants etc. Yulin is less developed than other major cities in China, expect a very local life and less international elements here. You will see people with hearty friendliness and being more cordial. The economy is boosting because of the new technology and new industry built here in Yulin, so is the demand for more talents.
Yulin University New Campus Plan Video
Yulin City Video