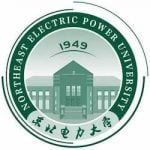 Website Northeast Electric Power University
Foreign Teacher Recruitment
Northeast Electric Power University (东北电力大学) is located in the beautiful northern China in Jilin City, Jilin Province. The university is a key university in Jilin Province. Read More.
Job Description
The role of a Foreign English teacher is to help our students speak English and improve English practical skills. Those responsibilities include preparing lessons and lesson material, teaching young adult students, holding counseling sessions, assisting colleagues, maintaining records, writing progress reports, etc. You will have a 12-14 classes per week, each class for 45 minutes; there is no office hours required for this position.
Salary and Benefits
1. Salary: 7,000 – 8,000 RMB/month
2. Round-trip flight ticket provided
3. Free health insurance. Private, on-campus accommodation
4. Paid winter vacation for about 4 weeks
Qualification
1. Bachelor degree or above
2. Native English speakers only
3. At least 2 years of English teaching experience or a TEFL/TESOL/CELTA certificate
Teacher's Story
Twenty years' living and teaching in Jilin, North China
About The City – Jilin
Jilin City is the second-largest city and former capital of Jilin province in northeast China. It is a prefecture-level city with 4 million people. Jilin City is also known as the River City because of the Songhua River surrounding much of the city. In 2007, it co-hosted the Asian Winter Games. Jilin City is a popular destination for tourists to view the magnificent rime ice on trees along the banks of the Songhua River. The winter sports in Jilin City are full of interests, such as skiing, skating, sledding and snowboarding. The city is known as a "skiing paradise".
Jilin's green forest coverage rate is 54.9%, which is one of the greenest city in China. In addition, there are 8 universities in Jilin City, making Jilin a well-known education city. Jilin city is 40 minutes away from Changchun, the capital of Jilin province by high speed rail.
Work Visa
ISAC and NEEPU will assist you through the Work Visa Application process