Yinchuan Expat
Yinchuan Expats – Life and Video
Yinchuan Expats
Expats in Ningxia
Yinchuan Expats – Living in Yinchuan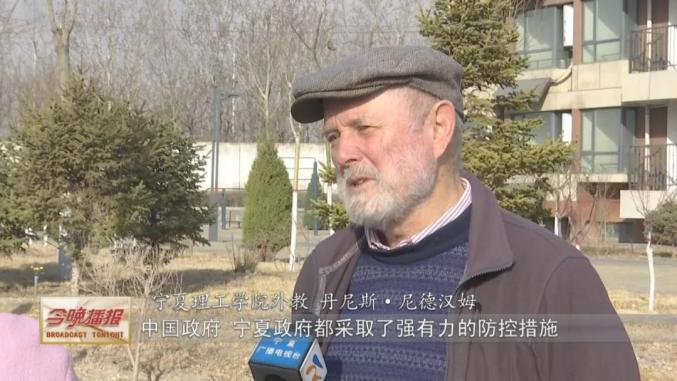 Dennis, USA, English Teacher at Ningxia Institute of Technology
There is an English teacher at Ningxia Institute of Technology, Dennis Niederheim, an American teacher who has been working and living in Yinchuan for 17 years.
The students of Ningxia Institute of Technology like him very much. He teaches seriously and is humorous. In 2003, Dennis finished teaching English in Antigua, South America, and came to China alone, hoping to help more Chinese students learn English. At that time, he could choose to stay in Beijing, but in the end he chose to be a relatively unfamiliar Ningxia and became an English teacher in the School of Foreign Languages ??at Ningxia Institute of Technology.
Before I came here, I knew Beijing and Shanghai in China, but I didn't know Ningxia. Before I came, two friends lived here. He knew about it but didn't know much about it. The first impression of coming here is that the people are very friendly.
Because I have a wealth of teaching experience to share, I can help students in western China, and my experience can help teachers teaching here, I just think that the things I do here and the experience I share make me feel very valuable, For me, the most important thing is to teach here.
In 17 years, Dennis has only returned to his hometown in the United States 5 times. He has regarded himself as a Shizuishan, a Yinchuanion.
The buildings in the city are getting higher, the roads are getting wider, the school has more and more students, the buildings are larger, the scale of the school is getting bigger, but the most important thing is the people here. Friendly and kind, things have changed but people here have not changed. Some people say that where you are, where is the best, so now this is the best for me.
If there is time during the holiday, Dennis will travel to various places in China, but his favorite is Yinchuan and Ningxia Institute of Technology. In 2008, Dennis Niederheim won the "Friendship Award" from the Ningxia government, which is also Ningxia's highest award for foreign experts.
In the United States or elsewhere, I change my job for a while, but here, I feel that everything around me is very good, and I like my work here very much. My family, brothers and sisters also said that you have to consider what happens after retirement, but I didn't think too much, I will always be here if I can.
"宁夏就是我的家"——美国人丹尼斯的17年宁夏情缘
Yinchuan Expat
Teaching Program
ISAC Teach in China Program
ISAC University Teaching Program
Job Vacancy

Related to City of Yinchuan