Dennis is an English teacher at Ningxia Institute of Science and Technology

Dennis, USA, English Teacher at Ningxia Institute of Science and Technology
Dennis Needham is an English teacher from the USA who has been working in China for 17 years.
In 2003, Dennis finished teaching English in Antigua, South America, and came to China alone, hoping to help more Chinese students learn English. At that time, he could choose to stay in Beijing, but in the end he chose Ningxia, a less developed area in western China.
"Before I came here, I knew Beijing and Shanghai in China, but I didn't know Ningxia. The first impression of coming here is that the people are very friendly."
"Because I have my teaching experience to share, I can help students here, and my experience can help teachers teaching here as well."
For the last 17 years, Dennis has only returned to his hometown in the United States 5 times.
"The buildings in the city are getting higher, the roads are getting wider, the school has more and more students, the buildings are larger, the scale of the school is getting bigger, but the most important thing is the people here. Friendly and kind, things have changed but people here have not."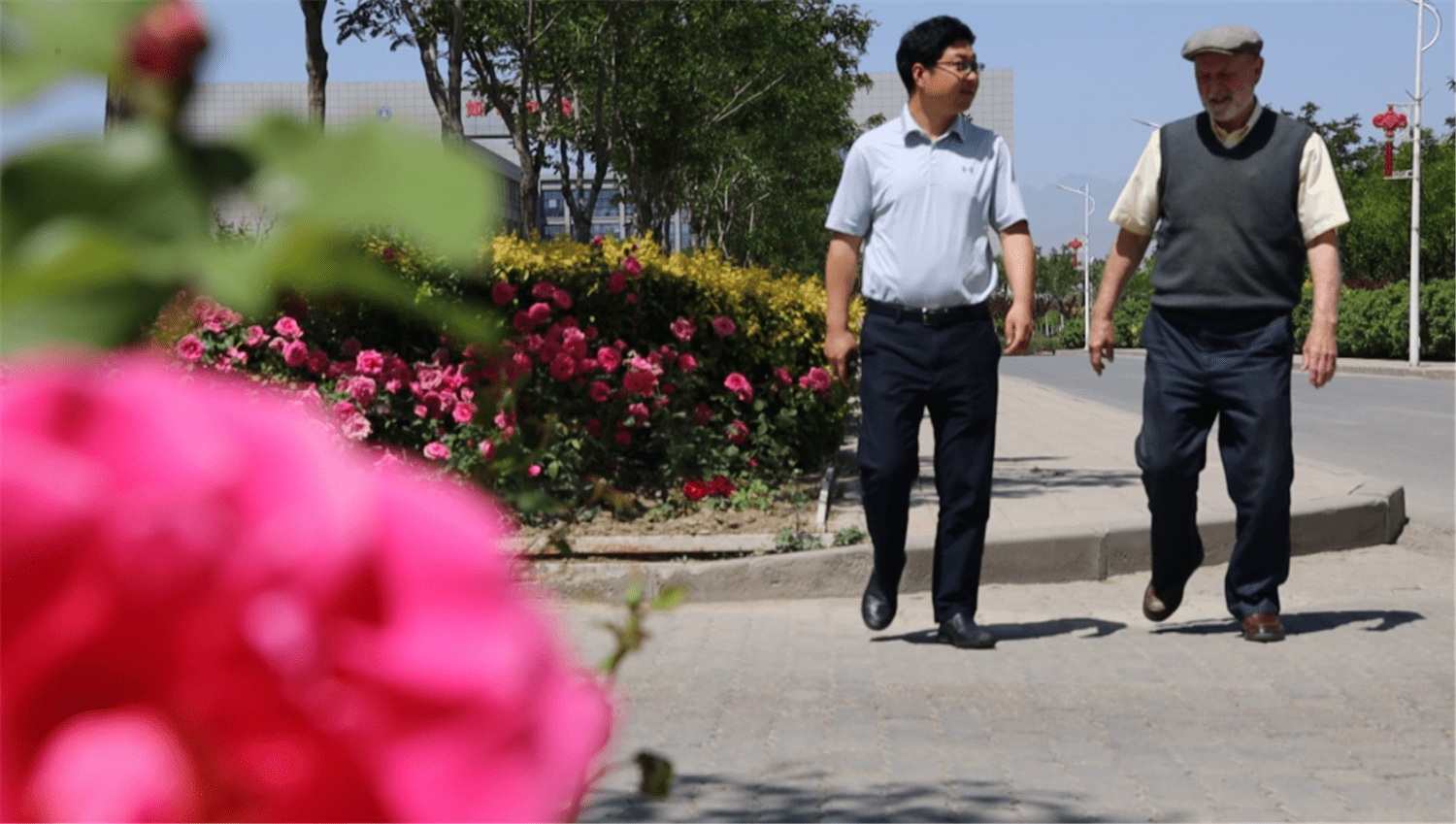 In 2008, Dennis Needham won the "Friendship Award" from the Ningxia government, which is also Ningxia's highest award for foreign experts.
"In the United States or elsewhere, I change my job after a while, but here, I feel that everything around me is very good, and I like my work here very much. My family, brothers and sisters told me to consider what next after retirement, but I don't think too much, I will always be here as long as I can."
At the beginning of the COVID-19 outbreak, the US government offered him flight to return home, but Dennis refused. "I don't think it is necessary. I choose to stay." He said, "The government, school and community staff care about our health, they report case data, guide us things to do to prevent virus. The department regularly deliver food and masks to my door. I believe that many foreigners, like me, are feeling safe and comfortable in China."
"I don't feel restricted, and I also agree that you must wear a mask when you go out." Dennis said, "I believe the government and people can overcome all the difficulties."
Today, Dennis has returned to the campus, expecting the new semester and students back to school. "Life has gradually back to normal. I am looking forward to seeing my students returning to school, on this beautiful campus." Dennis said.
美籍外教"丹爷爷"在华静待"春暖花开"

Related Articles