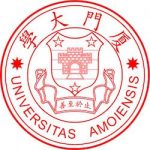 Introduction to Xiamen University

Xiamen University (website) was founded in 1921 and is also a high-level university with a focus on the national "211 Project" and "985 Project". In 2017, Xiamen University was selected as a list of universities in the world-class A of the Ministry of Education.
Position
German Teacher on German Language and Literature, 2 vacancies
Qualifications:
1. Native German speaker with a Master's degree and above
2. Capable of supervising thesis of undergraduate students and instructing academic competitions, etc.
Job Responsibilities:
1. Work full-time at Xiamen University.
2. Teach 12 class hours and above per week; mark student's homework and organize exams.
3. Fulfill relevant administrative work as well as participate in activities organized by the School and/or the University.
About The City – Xiamen

Xiamen is a coastal city in Fujian Province in China. It is regarded as a gate of China in the south, is a city with warm climate and many popular tourist destinations. It has been an important port for centuries and became one of China's earliest Special Economic Zones in the 1980s.
Campus Video
University Aerial Tour