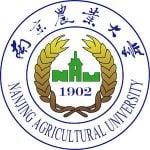 Website isacprogram Nanjing Agricultural University
Introduction to Nanjing Agricultural University
Located in the well-endowed historic and cultural city of Nanjing, Nanjing Agricultural University (NAU) is a national key institution of higher learning, directly affiliated to the Chinese Ministry of Education. Famously known for its established disciplines in agriculture and life sciences, NAU also offers balanced, comprehensive programs in diverse branches of learning, including sciences, economics, management, engineering, humanities and law. NAU is a university covered by the 211 Program and has been selected as one of the Innovation Platforms for Outstanding Disciplines listed under the National 985 Excellence Initiative Project as well as one of the institutions of higher education chosen to develop world-class disciplines under China's Double First-class University Project. Read More.
English Teacher Recruitment for Spring 2022

The role of a Foreign English lecturer is to help our students speak English and improve English practical skills. Those responsibilities include preparing lessons and lesson material, teaching young adult students, holding counseling sessions, assisting colleagues, maintaining records, writing progress reports, etc. You will have 16 classes per week, each class for 45 minutes; there is no office hours required for this position. Contract is from Mar. 2022 to Jan. 2023 with options to renew.
Qualification:
1. Bachelor or above degree
2. Native English Speakers
3. Age under 60 years old
4. You must have either 2 years teaching experience or 120 hours of TEFL or English/Education Major
Remuneration Package:
1. Monthly salary: You will be paid for 10 months. Salary for bachelor degree holder: RMB 6,000/month; master degree holder: RMB 7,000/month; PhD holder: RMB 8,000/month;
2. Free on-campus apartment. 3,000 RMB/month apartment stipend will be provided if there's no available apartment on campus
3. Insurance for appointees;
4. Flight reimbursement for air tickets up to 12,000 to 15,000 RMB; You will need to purchase your ticket and get reimbursed after you arrive at NAU; please keep your air ticket receipt.
5. Paid holidays within the contract period
6. For teachers who are overseas, NAU will pay for your hotel nights during your quarantine period. Reimbursement up to RMB 500/day for each day in Shanghai and RMB 380 for each day in Nanjing during hotel quarantine.
Other Information:
1. Usually 16 classes per week from the 4th to the 11th week of the academic calendar; 10 classes per week from the 12th to the 18th week.
2. Teach listening, oral English and phonetics courses to freshmen at Pukou Campus.
3. The main campus is next to the Zijin Mountain in downtown area, which is very convenient as it is close to the subway station.
Accommodation
About The City – Nanjing
Nanjing is a city full of vigor and opportunities. It is a window for you to get a glimpse of real China. Touring, studying and living here, you may find it changing and growing every day, you may find it a city with Chinese tradition as the background and full of many modern qualities, and you may feel the hospitality of the people here.
Nanjing is situated in the lower reaches of the Yangtze River, about 300km to Shanghai, the largest city of China. Its annual average temperature is 16℃. Nanjing is the capital of Jiangsu Province with the total area of 6,587.02 square kilometers, and its resident population is 9.535 million.
Recent Job List