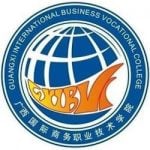 Website Guangxi International Business Vocational College
English Teacher Recruitment

Guangxi International Business Vocational College is a national public full-time college that aims to train international application talents that meet the needs of the development of modern business. Read More.
Job Description
1)Teaching English courses to undergraduate students
2)Full-time Teaching position, 12-16 teaching hours per week. Office hours is not required.
3)The contract will be for a period of 10 months.
Salary and Benefits
1. Monthly salary: 8,000-10,000 RMB/month for 10 months. There are two months during the winter and summer vacation (one for each) which are half paid.
2. Insurance provided including five insurances including medical, unemployment, work injury, maternity, and endowment. Proportional payment: 24% paid by the university; 10.5% by individuals; personal contributions will be in the personal social security account for foreign teachers to purchase medicine.
3. The university provides 3-bedroom apartment for housing.
4. Flight ticket subsidy 6000 + travel subsidy 2200 = 8200 RMB
Accommodation
A three bedroom apartment on campus
Foreign Faculty
About The City – Nanning
As the capital city of Guangxi Zhuang Autonomous Region, China, Nanning is the political, cultural and economic center. It also enjoys a name, that is, the Green City of China. The quality of air and water in the city hit the best record in the recent 2 decades, making a new breakthrough in the quality of the environment in the city, that is to say, the air quality in the urban area had been good for 362 days, with the good-air quality rate of 99.17%. Because of the Tropic of Cancer across the northern part of Nanning, most parts of the city are in subtropical area featuring humidity, warmth, ample sunshine, little frost and no snow. Such climate gives Nanning such scene where trees green all year round and flowers blossom everywhere.
As an important gateway to Southeast Asia for Southwestern China, Nanning is a hub, a regional center and an opening city that plays an active role in the communication between China and ASEAN countries. It is becoming a new and booming economic zone and a hotspot for foreign investment in China.
Work Visa
Guangxi International Business Vocational College and ISAC will guide you through the Work Visa Application process