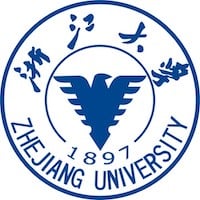 Zhejiang University Since 1897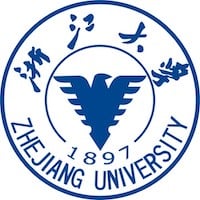 Introduction to Zhejiang University
Zhejiang University (ZJU website | English) is a long-established and prestigious institution of higher learning. It is located in Hangzhou, a famous historical and cultural city and a scenic tourist destination. The predecessor of Zhejiang University was founded in 1897 by the Qiushi College, which was one of the first new high schools established by the Chinese.
Zhejiang University is a comprehensive, research-oriented, innovative university with distinctive characteristics and great influence at home and abroad.
It covers twelve categories including philosophy, economics, law, education, literature, history, art, science, engineering, agriculture, medicine, and management. It has 7 departments, 37 professional colleges, 1 engineering college, 2 Sino-foreign cooperative schools, and 7 affiliated hospitals. The university has 7 campuses including Zijingang, Yuquan, Xixi, Huajiachi, Zhijiang, Zhoushan and Haining, covering an area of 5,871,761 square meters, with a total construction area of 2,746,377 square meters, and a total library collection of 7.778 million.
By the end of 2018, Zhejiang University had 54,441 full-time students (including 25,425 undergraduate students, 19,038 postgraduates and 10,178 doctoral students) and 7,074 international students. There are 8,909 faculty members (including: 3,741 full-time teachers).
The university has always maintained the educational ideology of advancing with the times. The reform of education and teaching mode has been at the forefront of the nation's universities. The rich campus culture, advanced teaching facilities and extensive international exchange have created superior conditions for student growth. The initial employment rate of 2018 graduates reached 97.64%, and the undergraduate graduates at home and abroad reached 60.30%.
Zhejiang University pays attention to researching academic and technological innovation, and has built a number of open and international high-end academic platforms, bringing together scholars and high-level research teams from various disciplines. In recent years, the main scientific research indicators such as the number of invention patents granted by the university, the number of published academic journal articles, and the total funds for scientific research have maintained the leading position in the national universities, and have achieved fruitful results in the fields of science and technology and humanities and social sciences. The university actively meets the major strategic needs of the country and the region, and strives to create a high level of innovation sources, talent pumps and think tanks.
Zhejiang University is committed to spreading knowledge, promoting culture, serving and contributing to society, and unswervingly strives to accelerate the entry into the ranks of world-class universities with Chinese characteristics and to the forefront of world-class universities.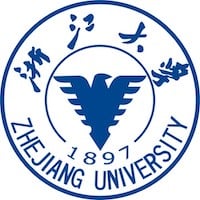 Campus – Zhejiang University
Video Playlist
School Introduction Video (English)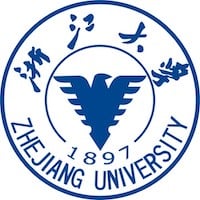 Foreign Teachers at Zhejiang University
About Hangzhou
Hangzhou is the provincial capital of Zhejiang Province, a strong economical province in China. It is the transportation hub, the political, economic, cultural and financial center of Zhejiang Province.
At the end of 2018, the Hangzhou metropolitan area has an area of 53,239 square kilometers and a population of 25.698 million. According to the "China Metropolitan Area Evaluation Index" issued by Shanghai Jiaotong University, Hangzhou is the fourth largest metropolitan area in China after Shanghai, Guangzhou and Beijing. In 2015, Hangzhou's economic aggregate ranked 10th in mainland China, and was rated as the best commercial city in mainland China by Forbes. As the headquarters of Alibaba and other Internet industry companies, the city has a strong population appeal to Internet industry personnel.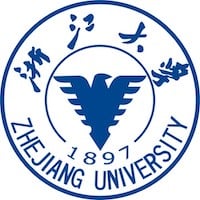 University Teaching Program

ISAC Teach in China Program
ISAC University Teaching Program