2019. Jan 3rd
---

On the evening of December 27, 2018, the 2019 Foreign Teacher New Year Reception was held in the Yanta Campus Expert Building Hall. Principal Wang Junzhe and Vice Principal Wu Yaowu attended the reception. All international teachers, heads of colleges, teachers and representatives from Xi'an Municipal Exit-Entry Administration attended the reception.
President Wang Junzhe delivered a speech at the reception. He pointed out that 2018 is the fortieth anniversary of China's reform and opening up. In this year, our school fully implements the guidelines of the National Education Conference. President Wang expressed his gratitude to all foreign teachers and scholars who supported, participated in and contributed to the research and teaching work and international development of our school.
Subsequently, the Deputy Director of Xi'an Exit-Entry Administration Song Yang made some interpretations on the visa and work policies for foreign teachers.
Finally, Ms. ANNA MARY CLOHESY, a British teacher, spoke as a representative of a foreign teacher. She gave thanks to the school and her colleagues. She also thanked the International Department for arranging some small lectures this semester, so that teachers from different countries can show and introduce their home countries, which promotes mutual understanding.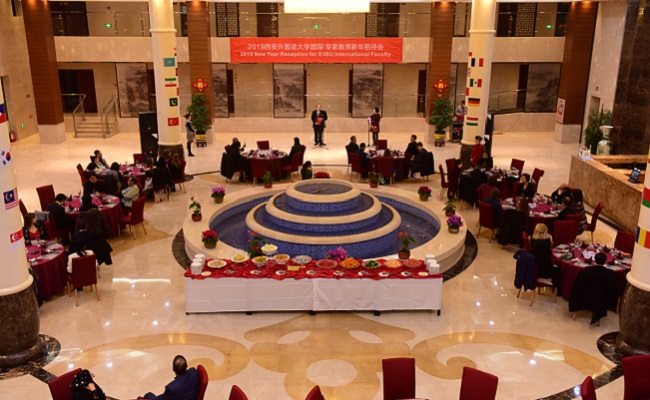 Xi'an International Studies University