Updated 2019-12-28
---
In order to enrich the spiritual and cultural life of foreign teachers at school, and enhance the recognition of Chinese culture and Qingdao history, Qingdao Binhai College recently organized 9 foreign teachers from the United States, South Korea, Russia, Spain and Turkey to visit Qingdao Folklore Museum and Qingdao Post and Telecommunications Museum.
The foreign teachers first came to the Qingdao Folklore Museum on Taiping Road, Qingdao, and visited the rural house structure, main house layout and furniture decoration of the Qingdao area, the main hall of the Tianhou Palace, etc.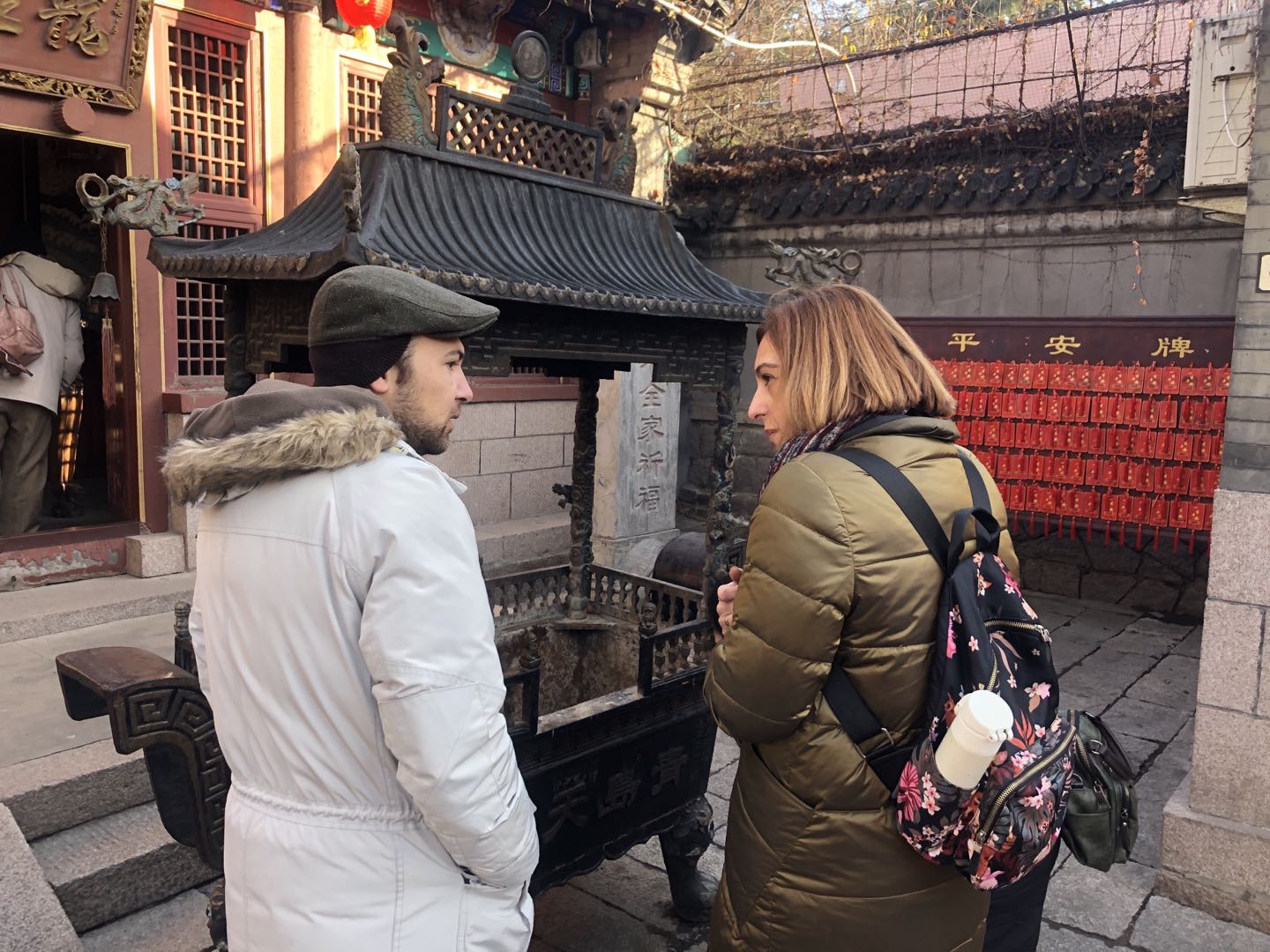 Subsequently, the foreign teachers came to the Qingdao Post and Telecommunications Museum at the junction of Anhui Road and Guangxi Road in Shinan District. As soon as they entered the first floor, the foreign teachers were deeply attracted by the old-fashioned telephones with different shapes on the wall of the antique telephone. They boarded the second floor, accompanied by a sense of age The crunchy sound of the full wooden floor, the foreign teachers carefully observed the pictures depicting the old style of Qingdao and various communication and typing equipment on the display wall, and also had a deeper understanding of the historical changes of Qingdao.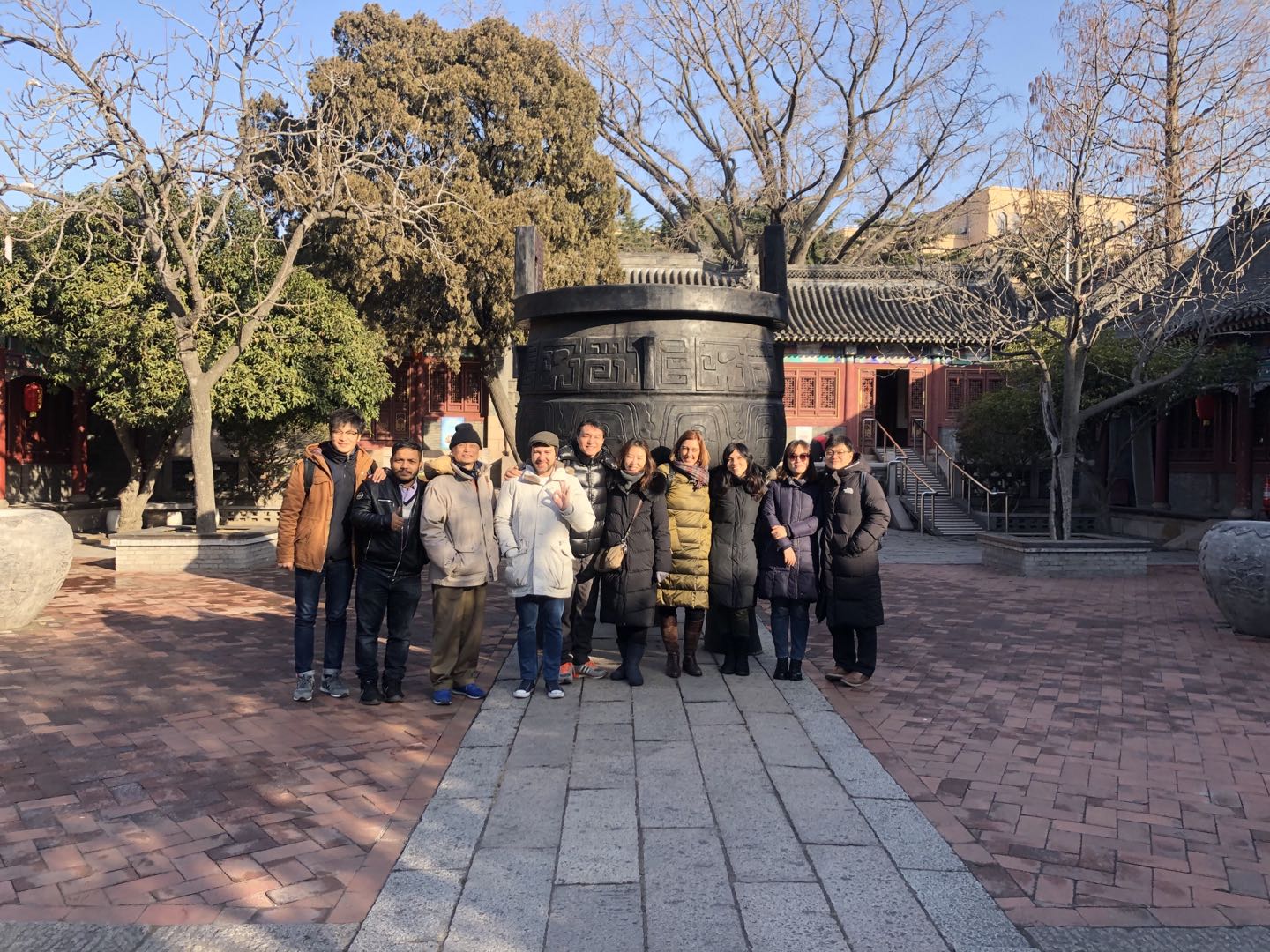 Through this activity, the foreign teachers of Qingdao Binhai College not only better learned the characteristics of Chinese culture and folk customs, but also deepened their sense of identification with Chinese culture; at the same time, they also enhanced their understanding of Qingdao and loved this beautiful coastal city.
为丰富在校外籍教师的精神文化生活,增进对中国文化的认同和青岛历史的认识,青岛滨海学院日前组织来自美国、韩国、俄罗斯、西班牙、土耳其等国家的9位在校外籍教师参观了青岛市民俗博物馆和青岛邮电博物馆。
外籍教师们首先来到了位于青岛市太平路的青岛市民俗博物馆,饶有兴致地参观了青岛地区农村房屋结构、正屋布置及家具摆设、天后宫正殿等,尤其在书法创作展区热烈讨论文字背后的文化寓意,兴趣盎然。
随后,外籍教师们来到了位于市南区安徽路与广西路交界处的青岛邮电博物馆。刚踏入一楼,外籍教师们就被古董电话墙上形状各异的老式电话机,以及寄给未来自己或亲友的胶澳1901慢递业务深深吸引,登上二楼,伴随着年代感十足木地板的嘎吱嘎吱声,外籍教师们仔细观摩着陈列墙上描绘青岛旧时风貌的照片和各种通讯打字设备,也对青岛的历史变迁有了更深入的了解。
通过本次活动,青岛滨海学院外籍教师们既更好地学习了中国文化民俗特色,加深了对中华文化的认同感;同时,也增进了对青岛的认识,更加喜欢和热爱这座红瓦绿树的美丽海滨城市。
(Credit: Qingdao Binhai University)
Scan to follow us on WeChat