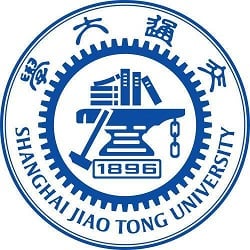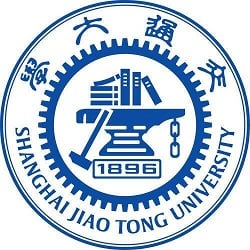 PROJECT 985; C9 League; PUBLIC UNIVERSITY
Shanghai Jiao Tong University
The China-UK Low Carbon College of Shanghai Jiao Tong University is looking for a candidate (specialist) in the areas of social science, geoscience, energy engineering, and environmental science and engineering with their research established and developed to address global climate change and GHGs emissions, expertise qualified for the application includes but is not limited:
Climate Finance and Investment
Climate Change Countermeasure
Carbon Cycle and Management
ABOUT US
Shanghai Jiao Tong University (SJTU) is a world-renowned higher education institution and one of the most prestigious universities in China. It has established itself as a comprehensive, research-oriented, and internationalized university and ranks 50thworldwide (QS 2022).
China-UK Low Carbon College (LCC) was established by Shanghai Jiao Tong University with the joint efforts of the University of Edinburgh and Shanghai Lin-gang Government in May 2017. As the first domestic low carbon college, LCC aims to build up a talent database of world-leading experts in climate change and carbon innovations, and create an interdisciplinary platform for social scientists and engineers to collaborate and contribute to a zero-carbon future.
The Low Carbon College is based in Shanghai Lin-gang, a future smart city located in the South of Shanghai, and has become a key base for the exchange of low carbon ideas, talent, technology and resources to drive solutions to climate challenges. LCC has developed partnerships with many world-class universities, with the University of Edinburgh as the primary international strategic partner, and constantly develop exchanges and cooperation with top international universities, including University College London, Imperial College London, Warwick University, etc.
LCC currently has five research centers, which are Carbon Finance and Carbon Management Center, Smart Energy and Big Data Center, Renewables and Energy Storage Center, Center for Sustainable Technologies and Waste Resource Utilization, and Center for Carbon Capture, Utilization & Storage.
QUALIFICATIONS AND REQUIREMENTS
(1) The applicant should hold a doctoral degree from a world-renowned university;
(2) The candidate for a Professor position should have reached the level of Professor at a world-class university or research institute; the candidate for an Associate Professor should have at least three years of working experience at a world-leading university or research institute;
(3) The applicant should have an outstanding tracking record of research achievements and be able to demonstrate exceptional leadership abilities in conducting first-class, innovative and collaborative research.
SALARY AND BENEFITS
The remuneration package will be highly competitive, commensurate with qualifications and experience, including:
globally competitive salary;
research startup funds;
housing allowances;
health insurance;
excellent space and state of research facilities at LCC.
APPLICATION MATERIALS
CV (include a publication list)
Statements of research and teaching
3 – 5 representative publications (published within 5 years)
3 – 5 recommendation letters (Professors only need to provide information of 3-5 referees, including name, title, institute, and email address.)
Please specify your target position in the subject of the email and send the above-mentioned documents to lcc-hr@sjtu.edu.cn, and indicate where you saw our job advert. Applications are welcome until the position is filled.
CONTACT US
Contact: Ms. Chu
Email: lcc-hr@sjtu.edu.cn
Website: http://lcc.sjtu.edu.cn/