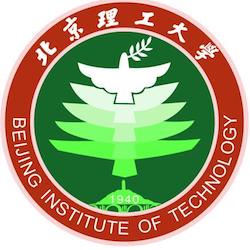 PROJECT 985; PUBLIC UNIVERSITY
Beijing Institute of Technology, Zhuhai
The College of Global Talents (CGT), a specialized undergraduate college within Beijing Institute of Technology, Zhuhai campus nearby Macau, was established in 2016 and is now serving approximately 900 students.
VISION
CGT's aim is to be an institution which fosters creative, innovative, and ethical learning to bring about a sustainable global future. We intend to achieve these goals through applying critical thinking, encouraging self-knowledge and promoting entrepreneurship, with the vision of creating a better China and a better world.
MISSION
CGT's mission is to develop students who thrive via the experience of an innovative educational environment. Our graduates will not only embody a fine understanding of their discipline, they will also be excellent practitioners. They will be equipped with skills that reflect creative problem-solving, foresight and interpersonal cooperation. At CGT, they are encouraged to be self-reliant and resilient, and to possess a highly developed spirit of enquiry. Through the development of these vital skills, attitudes and qualities, our graduates will help organizations and their society to serve a greater global future.
Taking inspiration from the richness of Chinese culture and the latest understandings of the knowledge economy, the CGT community is dedicated to establishing and nurturing a world-class educational environment where responsible, creative, and forward-thinking scholarship can flourish.
POSITION AVAILABILITY
The College of Global Talents is seeking applicants for an opening at the Assistant / Associate / Full Professor level. Applicants must possess a Ph.D. in related field. Applicants must have the relevant experience in teaching undergraduate level courses in relevant subject area. The position also requires effective teaching and mentoring at the undergraduate level.
Applicants should exhibit potential for publication of scholarly research but is not required. English is the medium of instruction and fluency in Chinese is not required. The compensation package is competitive. We advocate an American classroom culture with small class sizes.
We welcome candidates with interests in our liberal arts and interdisciplinary studies core curriculum. Faculty members have a 2 or 3-course per semester teaching load and are expected to provide academic advising and mentorship to students, and engage in service to the department, college, university, and community.
ZHUHAI
Zhuhai is a tropical and ecological city in China situated along the coastline of the Pearl River Delta in the Greater Bay area (to learn more: http://www.cityofzhuhai.com/index.html). The city is within a 1 – 2.5 hours traveling distance, by ferry or car, to many additional scenic attractions and major cities including Hong Kong, Guangzhou, Macau, and Shenzhen.
APPLICATION
To apply, please send an application package, including:
– Your latest resume;
– undergraduate, postgraduate and PhD degrees;
– a statement of teaching philosophy;
– a cover letter.
Letters may be addressed to Dean of College of Global Talents.
Also, please include the names, titles and email addresses of three referees. Your referees may receive an email from the College of Global Talents requesting they submit their reference letter directly to CGT College Administration Service Office only after a job offer is provided.
Your application package contents can be emailed to: nessa.wang@cgt.bitzh.edu.cn. Please include the job reference number in the subject line.
For more information on the College of Global Talents please go to http://cgt.bitzh.edu.cn/