This position has been filled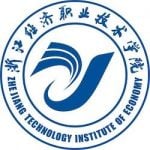 Website Zhejiang Technical Institute of Economics
Public University
Zhejiang Technical Institute of Economics (ZJTIE, Photos), one of the first-batch Excellent National Backbone Vocational Colleges, is a full-time public provincial vocational college supervised both by Department of Education of Zhejiang Province and Zhejiang Materials Industry Group Corporation(ZJMI), a world Top 500 Company. Previously known as Zhejiang Provincial Materials School established in 1978, it is approved officially in January 2002 by the people's government of Zhejiang province to upgrade into a higher vocational college. Read More.
Job Description
The role of an Oral English English teacher is to help our students speak English and improve English practical skills. Those responsibilities include preparing lessons and lesson material, teaching young adult students, holding counseling sessions, assisting colleagues, maintaining records, writing progress reports, etc. You will have no more than 300 classes per semester (each semester is about 20 weeks), each class is for 40 minutes; there is no office hours required for this position.
1. Full-time English teacher, mainly teaching oral English courses
2. No more than 300 classes per semester, no office hours.
3. 10-month contract from September to June

Salary and Benefits
1. Salary: 15,000/month before tax from September to June for 10 months. July and August are unpaid summer vacation.
2. On campus accommodation provided. Water and Internet are covered. You need to pay for the electricity bill.
3. Round-trip international air tickets (no more than RMB 6,400).

Qualification
1. Native English speaker.
2. Bachelor's degree or above.
3. At least 2 years of English teaching experience, or holding a TEFL/TESOL/CELTA certificate.
4. Clean background, respectful to China's culture and laws, passionate about teaching.
Comments by Teachers
Accommodation