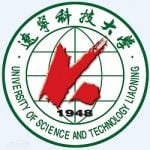 Website University of Science and Technology Liaoning
Public University
Job Description
The role of a Foreign English teacher is to help our students speak English and improve English practical skills. Those responsibilities include preparing lessons and lesson material, teaching young adult students, holding counseling sessions, assisting colleagues, maintaining records, writing progress reports, etc. You will have 16-18 classes per week, each class for 45 minutes.
Salary and Benefits
1. Base monthly salary: 9,000 – 10,000 RMB/month;
2. You will be paid from September to August for 12 months including a paid winter vacation for about 3-4 weeks and a paid summer vacation for about 6-8 weeks.
3. Housing is provided on campus for free
4. Flight reimbursement at the end of the school year
Job Requirements
1. Native English speakers, bachelor's degree or above. Master's degree preferred
2. Under 60 years old, in good health condition. Have no criminal record.
3. Have at least 2 years of English teaching experience or with TEFL/TESOL/CELTA certificate
4. Good communication skills.
5. Must respect China's politics on religion, moral standards and customs
About the city Anshan
Anshan (鞍山; Anshan) is the third largest prefecture level city in Liaoning Province in China. It is in the central area of the province about 92 km south of Shenyang, the province's capital. Anshan sits on the boundary between the mountains of eastern Liaoning and the plains of the west. The area contains the famous Qianshan Park National Park, Tangangzi Hot Spring Spa and the Jade Buddha Palace Temple. The city's name is derived form the shape of a nearby mountain (in Chinese 山; Shan) that resembles the shape of a horse's saddle (鞍; An). Anshan is home to the Angang Iron and Steel Company, one of the largest steel producers in China.