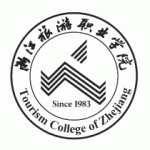 Website Tourism College of Zhejiang
Public University
About Tourism College of Zhejiang
Tourism College of Zhejiang (TCZJ) is a public college of higher tourism education under the administration of Zhejiang Provincial Department of Culture and Tourism, jointly supported by the Ministry of Culture and Tourism of the People's Republic of China and the People's Government of Zhejiang Province. At present, the college has 13000 full-time students, and 560 faculty members, including 160 associate professors. TCZJ now has twelve departments, namely Hotel Management Department, Travel Agency Management Department, Tourism Planning Department, Foreign Languages Department, Arts Department, Culinary Arts Department, Business Administration Department, Public Teaching Department, Qiandao Lake International Hotel Management Academy, International Education Department, Continuing Education Department, and Marxist Research and Publicity Center. These departments offer 27 tourism-related majors, including Hotel Management, Tour Guiding, Culinary Arts and Nutrition, and In-flight Service. Among the 27 majors, 11 majors have passed the UNWTO tourism education quality certification, 8 majors were regarded as national key construction majors.
TCZJ is a national demonstration vocational college, the first batch of national tourism standardization demonstration colleges, and the first college nationwide to be certified by UNWTO Tedqual. In addition, TCZJ won the honorary titles of national "Education Achievements Top 50", "International Influence Top 50", and "Service Contribution Top 50". TCZJ actively engages in establishing cooperative relations with international industry organization and academic institution. The college has established cooperative relations with UNWTO, GTTP, PATA, ICCA, WFCP.
Located in the historical and cultural city of Hangzhou–the famous tourist city where G20 Summit was held, TCZJ has two campuses including Xiaoshan and Campus and Qiandao Lake Campus, covering a total area of 180 acres, and a construction area of 270,000 square meters. Xiaoshan Campus is a 4A level tourist attraction, covering a total area of 96 acres, while Qiandao Lake Campus enjoys 5A level scenic resources, covering a total area of 83 acres.
Adhering to the motto of "Inspiration, Truth, Philanthropy, Refinement", TCZJ actively implements the strategy of internationalization and promoting the level of internationalization. TCZJ has established long-term cooperative relations with 48 overseas universities and colleges, such as William Angliss Institute of Australia, Soonchunhyang University of South Korea, and Nanyang Institute of Management. In addition, the college has established close cooperative relations with 85 top international tourism enterprises, including Japanese Hot Spring Resort Hotel, Walt Disney Company, and Costa Croiere S.p.A.In addition, Sino-Australian International Hotel Management Academy is a Sino-foreign Joint Program in TCZJ, and the Sino-Russian Tourism College established in Moscow is the first overseas educational institution established by Zhejiang universities in Russia. In the meantime, TCZJ is the first vocational college qualified to recruit international students. There are mainly four types of exchange programs, namely Long-term Chinese Language learner, Short-term Chinese language learner, Degree program students, and Short-term group training. Read More.
Foreign Teacher Recruitment Notice

Job Description:
The role of a Foreign English teacher is to help our students speak English and improve English practical skills. Those responsibilities include preparing lessons and lesson material, teaching young adult students, holding counseling sessions, assisting colleagues, maintaining records, writing progress reports, etc. You will have a 16-20 classes per week, each class for 45 minutes; there is no office hours required for this position.
Contract Detail
Full-time; 16-20 classes (45 minutes for each) per week or equivalent
Salary
1. 8,000 RMB/month for Bachelor's degree holder
2. 9,000 RMB/month for Master's degree holder
3. 10,000 RMB/month for Doctorate degree holder
4. For teachers with Associate Professor title: 6,000 RMB/month extra; for teachers with Full Professor title: 8,000 RMB/month extra;

Benefits
1. Air flight reimbursement for international flight ticket up to 9,000 RMB
2. Free medical insurance
3. Free accommodation, one bedroom private apartment
4. Travel allowance 2,200 per year
5. Assistance to process work visa, foreign expert certificate, and residence permit
6. Monthly 600 RMB meal allowance
Required Qualifications
1. Native English speakers from the USA, UK, Canada, Australia and New Zealand;
2. Bachelor's degree or above.

Preferred qualifications
1. At least two-year Teaching experience or TESOL/TEFL certificate
2. Education major or linguistics major
3. Master's degree
Location
418 Gengwen Road, Hangzhou, Zhejiang Province
Accommodation
Free private apartment, see attached video.
Foreign Faculty
About The City – Hangzhou
Hangzhou is the provincial capital of Zhejiang Province, a strong economical province in China. It is the transportation hub, the political, economic, cultural and financial center of Zhejiang Province. The city is also an e-commerce center in China, and an internationally renowned tourist city. Hangzhou is located in the southeast coast of China, in the north of Zhejiang Province, in the lower reaches of the Qiantang River, at the southern end of the Beijing-Hangzhou Grand Canal. It has 10 districts, 1 county-level city and 2 counties. In 2018, the resident population is 9.806 million. Read More.