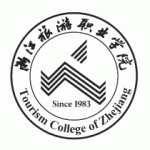 Website Tourism College of Zhejiang Qiandao Lake Campus
Foreign Teacher Recruitment Notice

Tourism College of Zhejiang (TCZJ) is a public college of higher tourism education under the administration of both the National Tourism Administration of the People's Republic of China and the People's Government of Zhejiang Province. Among all the national tourism colleges in China, TCZJ was the first to pass TedQual by UNWTO in 2010. Therefore, it has been regarded as one of the key colleges in China specialized in tourism education. Read More.
Job Description:
The role of a Foreign English teacher is to help our students speak English and improve English practical skills. Those responsibilities include preparing lessons and lesson material, teaching young adult students, holding counseling sessions, assisting colleagues, maintaining records, writing progress reports, etc. You will have a 16-20 classes per week, each class for 45 minutes; there is no office hours required for this position. Note that you will be teaching and living at Qiandao Lake International Hotel Management Academy (TCZJ Qiandao Lake Campus) in Chun'an county. It is about 150 km away from Hangzhou. It takes one hour to get there from Chun'an to Hangzhou by rail. Although not in a main city, the campus is named as one of the most beautiful campuses in China.
Salary
8,000 RMB/month for Bachelor's and 9,000 for Master's degree holder

Benefits
1. Air flight reimbursement for international flight ticket up to 9,000 RMB
2. Free medical insurance
3. Free accommodation, one bedroom private apartment
4. Travel allowance 2,200 per year
5. Assistance to process work visa, foreign expert certificate, and residence permit
6. Monthly 600 RMB meal allowance
Required Qualifications
1. Native English speakers from USA, UK, Canada, Australia and New Zealand;
2. Master's/PhD degree holders or bachelor's degree holders from a world top university.

Preferred qualifications
1. At least two-year Teaching experience or TESOL/TEFL certificate
2. Education major or linguistics major
3. Master's degree or above

Life on Campus
1. Life at Tourism College of Zhejiang (Campus Scenery, Food, Activities etc.)
2. Life: City Guide: Living in Hangzhou
About The City – Chun'an County, Hangzhou
Located in the west of Zhejiang Province, Chun'an County is the location of the Thousand-islet Lake, a famous national level scenic area, and is an old revolutionary base county approved by Zhejiang Provincial Government. Chun'an is the largest county in Zhejiang Province, accounting for 4.35% of the total area of the province. Chun'an is in jurisdiction of Hangzhou city and is 151km from downtown Hangzhou.