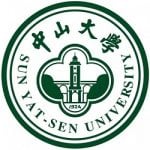 Website isacprogram Sun Yat-sen University
Introduction to Sun Yat-sen University
Sun Yat-sen University (SYSU 中山大学, website), founded by Dr. Sun Yat-sen, enjoys an educational tradition spanning over 100 years. Under the direct supervision of the Ministry of Education of the People's Republic of China, and strongly supported by both the Ministry and Guangdong Province, SYSU has developed into a modern comprehensive university that enjoys a reputation as a top-tier university nationally and a renowned university internationally. The University is composed of five campuses in the three cities of Guangzhou, Zhuhai and Shenzhen, and ten affiliated hospitals. Read More
Jiaying University English Lecturer Job
Teacher Recruitment
Center for English Education, School of Foreign Languages, Sun Yat-sen University (Guangzhou, China)
About Center for English Education
Center for English Education has provided quality English instruction to non-English major students on three separate university campuses in Guangzhou, Zhuhai, Panyu and will also be responsible for English instruction to non-English major students on campus in Shenzhen in the near future. Highly qualified and dedicated teachers at Center for English Education help students achieve English proficiency and prepare for academic success. A unique experiential curriculum engages and motivates students to learn English quickly by using language instead of learning about language.
Center for English Education, School of Foreign Languages, Sun Yat-sen University (Guangzhou, China) is looking for foreign higher seniority instructors (retired associates/professors or associates/professors on sabbatical leave) to teach Academic English (esp. writing)/ Translation/ Business English to undergraduate/ postgraduate students of non-English majors and English majors.
Teaching Load:12 class periods per week (45 minutes per class).
Standard of Sun Yat-sen University Senior Teachers' Payment (before tax):
The payment will be issued according to the instruction hours (unit: Yuan/class hour,before tax)
Campus
General English courses for non-English majors
English Major Courses
Professor
Associate Professor
Professor
Associate Professor
Zhuhai

600
530
800
700
Guangzhou
550
480
700
600
Note: The standard of the payment of international professors with academic influence can be raised by the approval of both the work unit and the university administration according to the actual situation on the basis of the above criteria with an increase in principle no more than 30%.
Requirements:
1. Overseas retired associate professors (or equivalent) and above with highly academic standards and strong teaching and course-developing abilities and experience;
2. Overseas well-known in-service teachers being able to use sabbatical leave to join us for teaching and researching;
3. Physically and mentally healthy
4. Age: between 60-68 years old.
Application Procedure
If you are interested in this position, please send the following:
1) Copy of the first page of your passport.
2) Resume: Please state your full name, country of residence, E-mail address, home address and phone number with a description of your academic history and teaching experience.
3) Scanned copy of your highest degree certificate and teaching certificates.
We thank all candidates in advance, however, only those short-listed will be contacted.