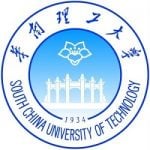 Introduction to South China University of Technology
The South China University of Technology (SCUT) is a leading educational institution in China. It is a public research-intensive university directly governed by the Chinese Ministry of Education. Located in the city of Guangzhou, a thriving metropolis in South China, the university today covers a total area of 391 hectares, consisting of three campuses: the Wushan Campus, the University Town Campus, and the Guangzhou International Campus.
Title: Foreign English Teachers focusing on oral English and academic English.
Job Description:
1. Teach up to 16 teaching hours per week (45 minutes each class hour).
2. Other duties include giving seminars, organizing English Corners or other tasks upon request.
Job Requriements:
1. Native English speaker;
2. Bachelor's Degree or above. Have two years' teaching experience or holding TESOL, TESL, or TEFL certificates. Lingustics, literature or education degree holders are preferred.
3. Under 55 years of age. Healthy and no criminal record.
4. Candidates must abide by the laws and regulations of the People 's Republic of China
Salary and Welfare:
1. Salary:
(a). 9,000 RMB per month before tax for Bachelor's degree holders;
(b). 10,500 RMB per month before tax for MA degree holders
(c). 14,000 RMB per month before tax for Ph.D. holders
2. The university offers housing subsidy of 3,500 RMB per month and visa allowance for 2,000 RMB per year.
3. Flight allowance of 10,000 RMB per year at the end of their one-year contract.
4. Faculty have access to sport facilities (for a slight fee), inexpensive meals (10-15 CNY) at campus canteens.
5. Free pick-up at the airport for new recruiters.
6. Health insurance is provided.
Application Documents:
1. Cover letter
2. CV
3. Two References
Location
No. 381, Wushan Rd., Guangzhou, Guangdong Province, P. R. China