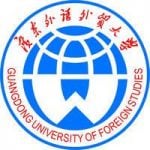 Website isacprogram South China Business College of GDUFS
Private University
Introduction to South China Business College
South China Business College (SCBC, website) of Guangdong University of Foreign Studies (GDUFS) is a privately-funded college (also termed as independent college) providing undergraduate degrees. It is established by Guangdong University of Foreign Studies and ratified by the Ministry of Education of China. Prof. Chen Linhan, vice President of GDUFS, currently takes the office of president of the college.
SCBC, covering an area of 800 mu (around 100 acres), is conveniently sitting closely to G105 Highway (the Guang Cong Highway) in the north of Baiyun District of Guangzhou, a noted historic and cultural city as well as a giant modern metropolis and commercial center in South China. The campus boasts a good environment of its lush greenery, fresh air, peaceful lakes, exquisite landscaped gardens, and verdant surroundings. Thanks to its fully-equipped teaching, learning, living and entertaining facilities, its well-qualified faculty, and its strict teaching management, this beautiful college makes an ideal place for the aspiring young to have their study and to become competitive talents with potential. Read More.
School Video
Job description
Job Description
1. Teaching English courses including English Communication, English Listening and Reading Practice, English Newspapers and Magazines, English Listening & Speaking Practice etc.
2. Full-time Teaching position, you will give up to 16 teaching hours per week. For most weeks you will have about 12-14 classes. Office hour is not required.
3. Contract duration: one year, full-time, those who pass the evaluation can be renewed
Salary and Benefits
1. Monthly salary: 15,000 RMB/month for bachelor's degree holder, 17,000 for master's degree holder or higher
2. Annual airfare allowance: No allowance for the first year. RMB 8,000 from the second year and after
3. Fully paid winter vacation; fully paid summer vacation if you renew your contract for another academic year.
4. Residence: Well-equipped apartment on campus, which is provided by the college. Rent and Internet fees are borne by the college. The electricity and water bills are borne by the teachers themselves.
5. Medical and insurance: The school provides medical protection for teachers in accordance with the school's medical system. 80% reimbursement covered for outpatient visits in the college hospital. In addition, the college purchases six types of insurance for teachers, including accidental injury insurance, accident cost compensation insurance, fixed-rate hospitalization medical insurance, life insurance, critical illness insurance, and hospitalization expense compensation insurance.
6. Vacation: In addition to vacations according to Chinese legal holidays, school holidays. Teachers can also enjoy the holidays of their home country: two days for Christmas, three days for Kulbang, and one day for Songkran.
Foreign Teachers Activity
2019 Christmas Party at South China Business College
College Invite Foreign Teacher to Cantonese Dim Sum
Accommodation