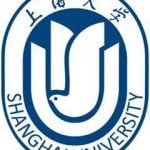 Introduction to Shanghai University
Shanghai University (上海大学, hereinafter referred to as SHU, website) is one of the top 40 Chinese universities, top 100 Asian universities, the premier university of Shanghai, and a member of China Project 211 Universities. It is a comprehensive university offering 82 undergraduate programs, 187 graduate programs, and 97 doctoral programs in various disciplines including science, humanities & social sciences, engineering, economics & management, art, etc.
The university is also known for its vigorous international exchanges and cooperation. So far the University has established academic links and cooperation with dozens of foreign universities, including faculty and student exchanges. Currently, over 3,000 international students are studying on Shanghai University campuses. Read More
Recruitment Information
English Teacher Position at Shanghai University
Job Descriptions:
1. Workload: 12-16 classes per week (45 minutes per class)
2. Salary: 500 RMB per class
3. Responsibility: To teach English courses to undergraduate and postgraduate students in classroom (no online teaching)
Requirements:
1. Native English speaker
2. Preferably with a master's degree or above
3. Preferably with a TESOL/TEFL certificate
4. Preferably with teaching experience at Chinese universities
Documents:
Please email us your CV and scanned copies of your passport, diplomas and teaching certificates.
School Video