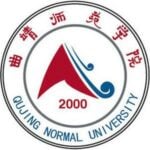 Website Qujing Normal University
Public University
Work City: Qujing, Yunan Province, China
Job Category: Education / Scientific Research
Job Type: Full Time
Vacancies:Open until filled
Job description
1. Foreign experts in the field of Literature, Linguistics, Philosophy, Economics, Management, Law, Education, Arts, Science, Engineering and Ecology;
2. Foreign language teachers in English, Thai Language and Indonesian.
Requirements
1. Foreign Experts: Strong academic background and super communication skills. Previous experience of A level will be highly considered;
2. Foreign Language Teacher: Native speaker, age between 22 and 58. BA/BS degree holders with at least two years' teaching experience; certified teachers (with TEFL, TESOL, TESL, CELTA, TKT or?CELTY certificate) are preferred;
3. Clean criminal records both in China and home country;
4. Be willing to live in Qujing, China during employment;
5. Chinese-reading and speaking proficiency preferable but not required;
6. Be ethical, responsible and willing to abide by Chinese law and the regulations of QJNU.
Remunerations and benefits
1. 7,000RMB-13,000RMB or above depending on qualification; 11 month pay offered
2. Free housing on campus.
3. Health Insurance and actual round-way air ticket.
4. Two paid vacations as well as all the official Chinese holidays.
5. Be rewarded from the first author publications in accordance with the Evaluation Criterion and Incentives of Scientific Achievements of Qujing Normal University.