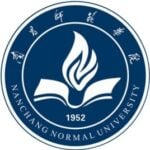 Website Nanchang Normal University
Public University
Ⅰ. Job title
English language teacher
Ⅱ. Requirements
1. Nationality of English-speaking countries or countries where English is first official language;
2. Bachelor degree or above with authentication; at least 2 years EFL/ESL teaching experience (not necessary for those who majored in education, language or teacher education, or who has got the teacher certificate in his/her country, or who has got the required certificate of foreign language teaching);
3. Holding TEFL or TESOL certificate;
4. Age under 55, good mental and physical state;
5. 1 year or above teaching experience in universities in China preferred.
Ⅲ. Responsibilities
Workload: 20 hours per week in class teaching (mainly teaching spoken English) plus 2 hours per month off-class teaching and researching activities.
Ⅳ. Benefits
Foreign language teachers are paid a monthly salary of RMB 9,000 for a bachelor's degree, RMB 9,500 for a master's degree, and RMB 15,000 for a doctorate. Each foreign teacher is paid ten months' salary for each contract year.
Other benefits:? RMB 11,000 for international airfare, RMB 3,500 for electricity (the foreign teacher will pay for the amount over the limit), RMB 3,200 for other transportation expenses, and RMB 3,000 for meals on campus for each contract year. Free housing with basic household appliances and furniture (with internet access)