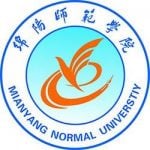 Website Mianyang Teachers' College
English Teacher Recruitment

Mianyang Teachers' College (or Mianyang Normal University, Chinese: 绵阳师范学院) is a full-time undergraduate college in Sichuan province. Read More.
Job Description
The role of a Foreign English teacher is to help our students speak English and improve English practical skills. Those responsibilities include preparing lessons and lesson material, teaching young adult students, holding counseling sessions, assisting colleagues, maintaining records, writing progress reports, etc. You will have 16 classes per week, each class for 45 minutes; there is no office hours required for this position.
1, Teaching English courses including English Listening & Speaking and English culture etc.
2, Full-time Teaching position, 14 teaching hours per week. 2 hours of counseling sessions. Office hours not required.
3, The contract length is 10 months or 12 months.
Salary and Benefits
1. Monthly salary: 7500 RMB/month; higher salary offered to higher degree holders.
2. Paid winter vacation salary (for 2 months): 4500 RMB/month.
3. If you choose to renew your contract you will get paid summer vacation for 2 months, and for 4500 RMB/month.
4. Medical insurance provided for free.
5. Housing provided. Utilities paid by the teacher, which is about 100 to 200 RMB per month
6. Round trip international flight ticket provided.
7, Travel allowance 2000 RMB/year.
Job Requirement
1. Must have a bachelor's degree
2. Must have two years of formal English teaching experience or with TEFL/TESOL/CELTA certificate
Work Visa
Mianyang Teachers' College and ISAC will guide you through the Work Visa Application process
Foreign Faculty Size: 5

About The City – Mianyang
Mianyang is the second largest city in Sichuan Province, located in western China. Mianyang Airport has direct flights to Beijing, Shanghai, Guangzhou etc. Mianyang is an important science and technology center in the province. There are six universities and colleges in the city and many research institutions which makes it a well-known science and technology center. Mianyang is an important national defense, scientific research and production base, consisting of 18 institutes including the China Academy of Engineering Physics and the China Aerodynamics Research Institute. Moreover, it houses 50 large and medium-size enterprises in science and technology.
Recent Job List