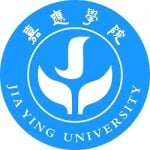 Jiaying University Japanese Lecturer Job
Introduction to Jiaying University
Jiaying University (嘉应学院, website), established in 1913, located in Meizhou City, Guangdong province, is a public provincial undergraduate university. Meizhou City was known as Jiaying City in the Qing Dynasty, the university is thus named as Jiaying University. It is approximately 300km (186 miles) north east of Hong Kong. Meizhou is accessible by bus, train and plane. Mei Zhou is a small city with a long wide river winding through it. Mei Zhou is home to the Hakka people-an ethnic minority with their own architecture, cuisine and language (in addition to standard Mandarin). The city center is conveniently located within a short travel distance from campus (about 15-20 minutes). Read More
Jiaying University Japanese Lecturer Job
Japanese Lecturer Recruitment
Job vacancies: 2 English teachers and 2 Japanese teachers.
Qualifications
1. Japanese native speaker, 25-58 years old;
2. An undergraduate or master or PhD degree with at least two years teaching experience;
3. Healthy
Workload
12-14 three-quarter hour periods a week
Salary and Benefit
1. Starting at 8000 RMB (B.A), 8500 RMB (M.A), 9000 RMB (Ph.D) per month. Up to 3 months paid vacations during contract period;
2. Travel allowance consisting of a yearly airfare reimbursement of 8000RMB plus an additional 2000 RMB yearly travel stipend;
3. Sponsorship of residency permit, as well as accident and medical insurance;
4. Free Chinese class and attendance is voluntary.
5. Free apartment on campus with two bedrooms, one reading room, one sitting room, one bathroom, western toilet, kitchen, and with appliances such as shower water heater, washing machine, refrigerator, furniture, color TV with cable, air-conditioner, Microwave/oven, cooking stove, Telephone, computer with free and fast Internet access.
Contract
Full-time, one year
How to apply
Please send the following documents:
1.Current CV/Resume
2.Scan of passport data page
3.Scan of degree certificate(s)
4. Reference Letter
Application deadline: Open until filled.
School Video