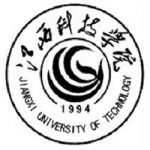 Website Jiangxi University of Technology
Private University
Employer: Jiangxi University of Technology (website)
Full-time teachers needed in Jiangxi University of Technology. We need two English language teachers. Details are stated as follows:
Position: English language teacher
Qualifications
Age: Under 60
Nationality: English native speaking countries
Degree: Bachelor's degree or higher
Other Requirements: Native speaker with 2 or more years of teaching experience; the teachers, who are bachelor or above degree holders in the field of education or linguistics, or who are with teacher's qualification certificate in his/her country, or who have obtained international English teaching certificate (TESOL, TEFL etc.), can be exempted from the requirement of work experience.
Job location: on-site teaching in Nanchang, Jiangxi
Job Description
16 periods of teaching per week
Other related work such as after-class program, English Corner, instructing students for English contests, etc.
Salary and Benefits
Monthly Salary (RMB): undergraduate degree:10000; master's degree:12000
If renewing contract, the salary of twelve months will be fully paid
Airfare (RMB): 10000/Year(Round-trip ticket)
Medical Allowance (RMB): Commercial Medical Insurance
Travel Allowance (RMB): 3500/ Semester
Holidays: Summer holiday, winter holiday, Christmas and other legal holidays as Chinese citizens
Application and Interview
We are now accepting applications that start Fall 2023 semester. We will be holding interviews for qualified candidates in April 2023.
Housing
Free apartment with bedroom and living room, kitchen, bathroom.
Basic facilities in the apartment: air conditioner, bathroom with shower, TV, refrigerator, washing machine, furniture, kitchen utensils