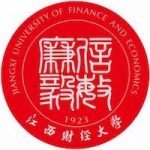 Website isacprogram Jiangxi University of Finance and Economics
English Teacher Recruitment
Jiangxi University of Finance and Economics (website), founded in 1923, is located in Nanchang City, the capital of Jiangxi Province. Read More.
College of Modern Economics & Management
The College of Modern Economics & Management of JUFE offers an undergraduate program focusing on economics and management disciplines while coordinating other majors such as law, engineering and liberal arts. Since 2001 our college has started to enroll students in four-year undergraduate program.
Currently, there are more than 7,000 students. The college is equipped with eight departments: Department of Economics, Department of Accounting Department of Business Management, Department of Information Management Department of Foreign Languages, Department of Literature and Law, Ideological and Political Theory Teaching Section, and Physical Education Teaching Section. The college actively cooperates with overseas well-known universities, which forms an international communication channel for students and teachers.
In recent years, our college has made fruitful achievements and has won many honorary titles, which includes "advanced unit of education system in Jiangxi Province", "outstanding unit of college graduate employment in Jiangxi Province". Our college students are price-winners for College Mathematical Contest in Modeling, College English Contests, E-commerce Innovation Application Contests. The graduate employment rate of our college ranked in top position compared with its counterparts. Each year, lots of graduate students pursuit their post-graduate education in many world-famous universities, such as SUNY, University of Southampton in UK, ANU, ESC Rennes School Of Business, etc.
Life on Campus
English Teacher Wanted
1. English: Native speaker.
2. Health Condition: Applicants should be in good health condition, and no mental illness.
3. Personality: Interested in Chinese culture and language; A passion for teaching, dedication to students;Friendly manner;Open-minded and good communication skills Easy-going.
4. No criminal records on file. (A non-criminal record procured by the police station of teachers' residence country is necessary for applying the working permit in China).
5. Required to teach at the Nanchang Campus and the Gongqing City Campus. There are shuttle buses coming from and to the two campuses daily, about 40 minutes away.

Qualifications:
1. Bachelor's degree or above in any discipline. An English or Education degree is considered preferred.
2. TESOL, TEFL or CELTA diploma, Pass at C grade or above
3. Minimum of 2 years' English teaching experience preferred
Offerings:
1. Base Salary: 7,500-10,000 yuan per month depending on your qualification.
2. Fully paid winter vacation; summer vacation will be paid if the teacher renews the contract
3. International Travelling Allowance: 13,000 yuan per year for American, Canadian citizens, 10,000 yuan per year for Europe, UK, Australia citizens. (Need to deduct the tax)
4. Water & Electricity Allowance: 500 RMB/month.
5. Free accommodation: private furnished apartment on campus.
6. Overall Monthly Salary: RMB 9,000 – 11,500/month
Benefits:
1. Basic workload: 16 teaching periods per week. Overtime payments if teaches exceed basic working hours,100 yuan per hour for the overtime payment, and will be calculated and paid together at the end of each semester. (Need to deduct the tax)
2. Free transportation once a week for shopping in the city center
3. JUFE will organize foreign teachers free to go on a one-day trip near Nanchang city once a semester.
4. Support from the Office of International Cooperation and Exchange
Accommodation:
Foreign Faculty Size: 16
Interview with Jack, Carl and Samantha at JUFE
About The City – Nanchang
Nanchang is the capital of Jiangxi, a province in China famous for its beautiful sceneries and outdoor greenery. Nanchang is situated near the mountains and by the waters, with Meiling West Mountains in the west, Ganjiang River passing through the city, and two rivers and eight lakes interspersed. With city greening coverage rate reaching 43% and water area reaching 29.78%, Nanchang is a provincial capital city with the largest water area proportion among all the provincial capital cities, and it is awarded National Civilized City, National Hygiene City, National Garden City and National Forest City successively, reputed as "Pearl of Poyang Lake, Water Capital of China".
Nanchang, reputed as one of global ten major vigorous cities, develops with rapid change and full vigor. Traffic network in Nanchang leads to all directions, with railway, highway, waterway and airway blending as a whole. The rail freight line from Nanchang to Rotterdam in the Netherlands has been opened, and it only takes a dozen of days for cargo to reach Rotterdam. The opening of the first "point to point" China-Europe two-way train in Jiangxi realizes two-way connection between Nanchang and Belarus; direct route from Nanchang to Los Angeles was realized for the first time, having initiated a new era of intercontinental airline. Besides, the opening and operation of Subway Line 1 make Nanchang officially step into "subway era". The opening of Shanghai-Kunming High-speed Railway makes Nanchang rapidly step into "high-speed rail era", linking with surrounding cities to become one-hour high-speed rail economic circle.