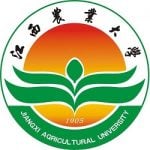 Website Jiangxi Agricultural University
Public University
Introduction to Jiangxi Agricultural University
Known for its biological technology and agricultural science, Jiangxi Agricultural University (website) has a wide offering of programs ranging from natural science and agriculture to economics, management, humanities and law. The University not only is one of the first schools to be entitled to award both Bachelor and Master degrees, but also is qualified to award Doctor Degree. At present, Jiangxi Agricultural University has nearly 28,000 full-time students enrolled in its 17 different schools. Jiangxi Agricultural University is ideally located in the Nanchang Economic and Technological Development Zone with a campus area of 263.3 hectares, which is called a garden-like campus with beautiful surroundings and peaceful air. Read More.
Job Description
The role of a Foreign English teacher is to help our students speak English and improve English practical skills. Those responsibilities include preparing lessons and lesson material, teaching young adult students, holding counseling sessions, assisting colleagues, maintaining records, writing progress reports, etc. You will have 16-20 classes per week, each class for 45 minutes; there is no office hours required for this position.
1. The teaching task is mainly in oral English courses and introduction to English-speaking countries, etc.
2. The monthly salary 8,000-8,500 RMB/month; Summer vacation is paid for two months.
3. Round-trip international air tickets (no more than RMB 12,000).
4. On campus accommodation provided.

Location
Address: 1101 Zhimin Ave., Nanchang, Jiangxi Province.
The campus is 15 km away from downtown Nanchang. It takes about 40 minutes by bus and 20 minutes by taxi. The nearest subway station is Shuanggang station which is 6 km from the campus.

About The City – Nanchang
Nanchang is the capital of Jiangxi, a province in China famous for its beautiful sceneries and outdoor greenery. Nanchang is situated near the mountains and by the waters, with Meiling West Mountains in the west, Ganjiang River passing through the city, and two rivers and eight lakes interspersed. With city greening coverage rate reaching 43% and water area reaching 29.78%, Nanchang is a provincial capital city with the largest water area proportion among all the provincial capital cities, and it is awarded National Civilized City, National Hygiene City, National Garden City and National Forest City successively, reputed as "Pearl of Poyang Lake, Water Capital of China".
Nanchang, reputed as one of global ten major vigorous cities, develops with rapid change and full vigor. Traffic network in Nanchang leads to all directions, with railway, highway, waterway and airway blending as a whole. The rail freight line from Nanchang to Rotterdam in the Netherlands has been opened, and it only takes a dozen of days for cargo to reach Rotterdam. The opening of the first "point to point" China-Europe two-way train in Jiangxi realizes two-way connection between Nanchang and Belarus; direct route from Nanchang to Los Angeles was realized for the first time, having initiated a new era of intercontinental airline. Besides, the opening and operation of Subway Line 1 make Nanchang officially step into "subway era". The opening of Shanghai-Kunming High-speed Railway makes Nanchang rapidly step into "high-speed rail era", linking with surrounding cities to become one-hour high-speed rail economic circle.
Work Visa
JXAU and ISAC will guide you through the Work Visa Application process