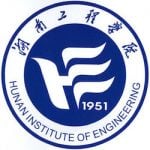 Website Hunan Institute of Engineering
English Teacher Recruitment
Hunan Institute of Engineering (湖南工程学院) is an undergraduate college hosted by the Hunan Provincial People's Government. Hunan Institute of Engineering currently has 1,547 faculty members, including 1006 full-time teachers; 897 of them have either doctoral or master's degrees including 3 national model (excellent) teachers. Read More.
Job description:
The role of a Foreign English teacher is to help our students speak English and improve English practical skills. Those responsibilities include preparing lessons and lesson material, teaching young adult students, holding counseling sessions, assisting colleagues, maintaining records, writing progress reports, etc. You will have 20 classes per week, each class for 45 minutes; there is no office hours required for this position.
Requirements:
1. Native English speaker
2. Age under 60
3. Have a degree of bachelor's or above;
4. Have 2 years of formal English teaching experience or have TEFL/TESOL/CELTA certificate
Salary Package:
1. Bachelor's RMB 8,000 per month; Master's RMB 9,000 per month. Doctorate RMB 10,000 per month
2. Insurance provided during employment period
3. Round-trip air tickets provided up to 10,000 RMB
4. On campus accommodation provided for free
5. Half paid summer and winter vacation

Foreign Faculty
Video: Hunan Institute of Engineering
About The City – Xiangtan
Xiangtan is a city in Hunan province, only about 22 miles (35 km) south of Changsha, the provincial capital. There are over 100 scenic spots including plentiful marvelous natural beauty such as mountains and water, clear lakes, water-eroded caves in Xiangtan. The best way to get to Xiangtan is to take the high-speed rail from Changsha which takes 15 minutes.
Work Visa
HIE and ISAC will guide you through the Work Visa Application process
Recent Job List