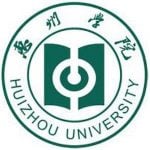 Huizhou University is a large, nationally accredited public undergraduate university in Huizhou City, Guangdong Province, China. The institution is recognized for its international education in Business Management, Fashion, Engineering, and Science disciplines.
Located in the Pearl River Delta region, it offers beautiful scenery, great year round semi-tropical climate, a bustling city lifestyle, and close to beaches, mountains, all within a short distance to major cities like Hong Kong, Shenzhen, Macau. Huizhou University has recently expanded and has multiple teaching positions available.
Current Positions Available: Foreign Teacher in Business English
One-year contract: Renewable
Teaching Load: 12 -14 teaching hours per week
Class size: 25-45 students / 45 Min. class periods (college age students)
Business Hours: Normal schedule Mon.-Fri.
Application Close Date: Open until filled
Remuneration/Benefits Package:
Competitive Base Salary according to education & experience
Accommodation – Fully furnished apartment provided, or generous stipend for off-campus housing
Travel allowance included in base salary
11 national holidays plus paid leave
Annual bonus
Annual Airfare reimbursement
Medical Insurance – Basic Medical Provided
Visa: Z-Work Visa Provided
Required Qualifications/Experience:
At least a Master's degree in relevant discipline, (prefer) Ph.D, Ed.D
Minimum 120hr TEFL or TESOL certificate required
No applicants above 58 years of age due to visa/work permit restrictions
Two or more years of relevant teaching and professional experience is preferred
Other Requirements
Open & Respectful to Chinese Culture / Enjoy Teaching Tertiary Students
Responsibilities:
Contribute to the curriculum and development of courses offered across our undergraduate programs and the delivery of approved courses that enhance the student learning experience.
Engage in course design, classroom management, student assessments, curriculum review, and new course validation processes.
Participate and support the accreditation process of the school, provide teaching, learning, and administrative support to the school as a member of the foreign faculty.
Undertake other duties within the reasonable scope of this job post, as requested by the administrative leadership team.
Required information from applicant:

CV (Curriculum Vitae / Resume)
Cover letter (Optional)
Copy of highest degree & TEFL /TESOL certificate
Copy of Passport
At least 2 reference letter
Contact information