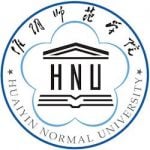 Huaiyin Normal University
Start Sept. 2020
English Teacher Recruitment

Huaiyin Normal University is a well-known institution of higher learning in Jiangsu Province with a profound historical and cultural heritage. Read More.
Job Description
The role of a Foreign English teacher is to help our students speak English and improve English practical skills. Those responsibilities include preparing lessons and lesson material, teaching young adult students, holding counseling sessions, assisting colleagues, maintaining records, writing progress reports, etc. You will have 14-16 classes per week, each class for 45 minutes; there is no office hours required for this position.
1)Teaching English language courses including speaking, writing etc.
2)Full-time Teaching position, 14-16 teaching hours per week. Office hours is not required.
3)The contract will be for a period of 10 months.
Salary and Benefits
1. Monthly salary: 6,500-10,000 RMB/month depending on your experience and education background. 6,500 RMB/month for bachelor's degree holder; 8,500 RMB/month for Master's degree holder; 10,000 RMB/month for PhD degree holder.
2. Medical insurance provided for free.
3. Two-bedroom apartment provided.
4. Round trip international flight ticket provided.
5. Travel allowance 2200 RMB/year
Job Requirement
1. Must have a bachelor's degree
2. From an English-speaking country
3. Must have two years of formal English teaching experience or have TEFL/CELTA/TESOL certificate or with Linguistics/English/Education major
Foreign Faculty: 11
Location
111 West Changjiang Rd., Huaian, Jiangsu Province
The campus is 5 km away from downtown Huai'an. The largest shopping mall is Central Xinya Int'l Plaza, which is 6 km from the campus. It takes about 20 minutes by bus.

About The City – Huai'an
Huai'an is located at eastern side of Hongze Lake, ancient Beijing-Hangzhou Grand Canal and young Beijing-Shanghai Expressway join here, and bright history and splendid civilization of Huai'an shine here together. At the end of 2015, the total population of Huai'an was 5.68 million.
Work Visa
Huaiyin Normal University and ISAC will guide you through the Work Visa Application process
Recent Job List