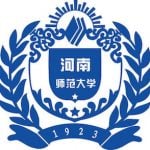 Website isacprogram Henan Normal University
English Teacher Recruitment
Henan Normal University is located in Xinxiang City of northern Henan Province. Founded in 1923, one of the key universities of Henan Province and supported by the Henan provincial government, HNU is one of the excellent universities in China in undergraduate teaching evaluation conducted by China's Ministry of Education. Read More.
College of International Education, HNNU
The College of International Education of Henan Normal University was established in September 2008. It is an important window for the school to cooperate and exchange. It mainly undertakes the application and implementation of Sino-foreign cooperative education projects, the training and management of project students, the teaching and management of foreign students, and international Chinese. Primary selection and training of teacher volunteers, selection and dispatch of international exchange students and exchange students.
Since its inception, the College has continuously expanded its exchanges and cooperation with foreign universities. It has successively cooperated with the University of Southern Oregon, the University of Iowa, the University of Perpignan, France, the Business School of Brest, France, the University of Lingnan, and the Daegu Korea. Medical universities, Japan's Mie University, Yamagata University, Thailand's Hat Yai University, Russia's Tula National Normal University, Belarusian National University and other countries and Taiwan's Jingyi University and Taiwan's Asian universities collaborate to cooperate, run schools, teachers, students, students Measures such as exchanges, mutual recognition of credits and mutual degree conferring, establish a joint training system for talents, and provide an overseas social practice platform for our students.
At present, more than 200 students have been dispatched to the United States, South Korea, Japan, Thailand and Taiwan. The College has been awarded the Confucius Institute Scholarship for the South Asian National Chinese Teacher Program and the Henan Provincial Foreign Student Government Scholarship Program, which recruits Chinese language students, professional students and degree students each year. The college has established "Henan Province Chinese International Promotion Training Talent Base" to train qualified Chinese teachers and volunteers for the international promotion of Chinese language, providing students with a broad international exchange platform.
Job Description
The role of a Foreign English teacher is to help our students speak English and improve English practical skills. Those responsibilities include preparing lessons and lesson material, teaching young adult students, holding counseling sessions, assisting colleagues, maintaining records, writing progress reports, etc. You will have about 14 – 18 classes per week, each class for 45 minutes; there is no office hours required for this position.
1. Position: English teachers
2. Workload: 14 – 18 classes per week (each class hour is 45 minutes)
3. Student: First and second-year English major students
Job Requirements
1. Bachelor Degree or higher
2. With majors in English and Education, no teaching experience is required. With other majors, two-year teaching experience is preferred
3. No criminal records
4. Under the age of 60-year-old, in good health condition
Salary and Benefits
1. Monthly salary: 10,000 CNY for applicants with a bachelor degree and master degree holders, 11,000 CNY for doctoral degree holders.
2. Living condition: free apartment on campus, with necessary furniture, TV, washing machine, refrigerator, air – conditioner, WiFi etc.
3. One free round-trip flight tickets and annual vacation allowance 3000 CNY for one-year contract
4. Free health insurance
5. Free airport pickup/drop off (in China)
Foreign Teachers Story
Fay & Jordan – Henan Normal University
Location
46 East of Construction Road, Xinxiang, Henan Province
The campus is conveniently located in downtown, Xinxiang. The Wanda Plaza, a major shopping mall in Xinxiang, is about 1.5 km from the campus. You can find all the things you need near the university campus.
Campus Life at Henan Normal University
About The City – Xinxiang, Henan
Henan is the birthplace of Chinese civilization with over 3,000 years of recorded history, and remained China's cultural, economical, and political center until approximately 1,000 years ago. Xinxiang is a famous city in northern Henan, which is at the junction of the Beijing- Guangzhou railways. Xinxiang is a famous city for its education and scientific research level. It has 6 colleges and universities, 3 independent secondary colleges at the undergraduate level, and 163,500 students in colleges and universities. It is one of the non-provincial capital cities with the largest number of colleges and universities in the central and western regions. There are 680 R & D centers in 4 and various enterprises, and 130,000 scientific and technological personnel.