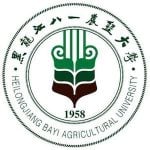 Website Heilongjiang Bayi Agricultural University
Introduction to Heilongjiang Bayi Agricultural University
Heilongjiang Bayi Agricultural University (HBAU, website), one of the public universities in Heilongjiang province, was founded in 1958, with former Vice President of P. R. China, then Minister of Agriculture, General Wang Zhen serving as its first president. After 60 years of construction and development, HBAU has now become an agriculture oriented university with coordinated multidisciplinary development featuring large-scale modern agriculture. Read More.

Job Description
Requirements:
1. Fluent in English. Native speaker of English with at least a university degree
2. In good health, no mental illness. Be able to provide a satisfactory medical exam result (within 6 months).
3. Pleasant personality: Open-minded and easy-going, good communication skills.
4. Criminal record check that's been authenticated by a Chinese consulate (within 6 months).
5. TESOL, TEFL, and past teaching experience preferred but not essential.
Compensation:
1. About 10,000 RMB (before tax) per month for 12 months depending on qualification. Furnished apartment available free of charge. One-bed room, private bathroom and shower, no kitchen. Public laundry room on each floor. Canteens in walking distance.
2. Travel allowance: a round-trip international travel allowance up to 10,000 RMB after completion of one year contract.
3. Standard medical and accidental insurance.
Job Duty:
1. Teach college students (both English and non-English major) spoken English. Follow the syllabus and evaluate students' performance.
2. Monday to Friday. 5 days a week. Working month is from late February – June, and late August – December. There are 4 months off each year.
3. Average 10 classes per week. 1.5 hours each class.
Accommodation:
We provide comfortable private apartment for teachers at Bayi. Due to the weather in the winter will drop to below -10 celsius, we provide very warm room on campus. You will have a good time with other foreign teachers and Chinese friends at the university.
Daqing City Video (English)