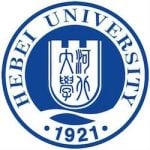 Website isacprogram Hebei University
Foreign English Teacher Recruitment
As a key comprehensive university, Hebei University is co-constructed by Ministry of Education, the People's Government of Hebei Province and State Administration of Science, Technology and Industry for National Defense of PRC. Read More.
Position Details:
1. Title: Foreign English Teacher
2. Contract: 11 months from Sept. 1, 2020 to Jul. 31, 2021 including 4-week paid winter vacation and 1 month paid summer vacation. Weekly Teaching Hours: 16 hours per week
3. Subject of Teaching: English language. Speaking, writing, literature, or subjects relevant to their specialties
4. Teaching materials either provided by the faculty or determined by the teacher
Job Requirement:
1. Bachelor or above degree
2. Native Speakers only
3. Age from 25 to 60 years old
4. At least 2 years teaching experience or a TEFL/TESOL/CELTA certificate
Life on Campus
1. Life at Hebei University (Campus Scenery, Food, Activities etc.)
2. Video: Baoding City
3. Activities at HBU
Salary and Benefits:
1. Monthly Salary: 9,000 RMB for PhD before tax, 8,000 RMB for Master Degree holders, 7,000 RMB for Bachelor degree holders. 70% of the salary can be exchanged into US dollars.
2. Traveling Allowance: 1,100 RMB for the teacher on a half-year contract, and 2,200 RMB for the teacher on a one-year contract.
3. Flight Tickets Provided: Round trip flight tickets for teachers under a one-year contract, and one-way air ticket for teachers under a half-year contract.
4. Accommodation: A furnished single room apartment with bedding, bathroom, TV set, internet access, computer, printing machine, air-conditioner, refrigerator, and some kitchen utensils for daily basic use.
5. Medical Care: The university will fully cover the health insurance and accident insurance for the foreign teachers during the contract valid session.
6. Holiday: 4-week paid winter vacation and 1 month paid summer vacation. Enjoy the same public holidays as the Chinese citizens.
Foreign Faculty
"Hebei University is one of the best comprehensive universities in Hebei province. The new campus of university is on the east side of Baoding city, a satellite city of Beijing. The campus is clean, vast and full of scenery. There are birds flying by, and you can hear the sound of frogs from the ponds at night. The university is close to the Baoding Dong High Railway Station (about 10 minutes drive), and from there you can travel to Beijing city center in less than 40 minutes via high speed rail.

Our university is perfect for foreign teachers who love to explore Beijing but prefer to stay in a smaller, and more affordable satellite city with less crowd. Our university is not in the city center of Baoding, so you should expect a less international surroundings, but you can still have easy access to all the international things, embassies and historical sites in Beijing. You can also take part in many student activities; for example the biking club provides short excursions to explore surroundings of Baoding; you can join the Taekwondo Club to learn Taekwondo; you can also drop in any basketball or soccer game on campus. In the summer time when all students are off you can take trips to Beijing and other cities in China. If you are open-minded, you will never run out of activities. Hebei University welcomes you to be a part of our teaching faculty!"
Work Visa
HBU and ISAC will guide you through the Work Visa Application process
HBU Campus
Baoding City
Campus Life and Activities
Recent Job List