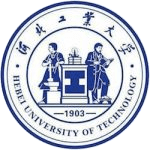 English Teacher Recruitment

Hebei University of Technology (HEBUT) is a key university as well as one of the national universities under "Project 211". Situated in Tianjin city, it is also an important co-construction university under the authority of Hebei Province, Tianjin City and China Ministry of Education. Since 2016, HEBUT has been qualified for entering the first-level universities in Hebei Province for the construction of Double First-rate (world-class university and best discipline).
HEBUT has 69 undergraduate programs, embracing a wide range of disciplines including engineering, science, economics, management, art and law. It is composed of 20 schools/departments, one physical-training teaching department and 2 teaching administrative schools. HEBUT owns 2577 qualified faculty members.
HEBUT is located in Tianjin. We also have a campus in Langfang city. HEBUT covers an area of more than 267 hectares with a construction group area of 870,000 square meters. In the 200-hectare Beichen campus, a 400,000-square-meter construction project has been completed and put into use where, at present, there are more than 21,000 full-time students, including 6,373 post-graduates. The City College which is sponsored by HEBUT has 16,000 students, with 16,000 more pursuing their vocational and bachelor's degrees through adult education. The school teaching and research equipment is worth 372 million RMB, and there are 1.88 million books in the school library. Apart from that, well-equipped stadiums, dormitories and canteens facilitate student campus life.
With an open mind, HEBUT has been committed to international cooperation and attaches importance to the development, quality improvement and brand building of educational exchanges. It was qualified by a Chinese government project to award international student scholarships. At present, HEBUT has generated international exchange programs with universities in more than 60 countries and regions including France, the United States, Germany, Russia, Italy, Australia, Great Britain, Japan. Hongkong and Taiwan. Over 20 exchange programs are being carried out, which so far have received 500 international students for non-degree education and sent more than 800 students abroad. Read More.
University Video
Job Description
1)Teaching English courses including English Communication, English Listening and Reading Practice, English Newspapers and Magazines, English Listening & Speaking Practice
2)Full-time Teaching position, you will give up to 16 teaching hours per week. For most weeks you will have only 14 classes. Office hour is not required.
3)The contract will be for a period of 12 months.
Salary and Benefits
1. Monthly salary: Base is 8,000-9000 RMB/month depending on your education background. It can add up to 10000 RMB if you maintain a good classroom performance. Salary is for 12 months, there are two months in the winter and summer vacations that are fully paid vacation.
2. Medical insurance provided for free.
3. Private housing provided, about 60 square meters.
4. Round trip international flight ticket provided.
5. Holiday allowance for 2,200 RMB per year.
Job Requirement
1. Must have a bachelor's degree
2. Must have two years of formal English teaching experience
3. English/Linguistics/Education major preferred
Foreign Faculty Size: 5

"Hebei University of Technology is a warm family"
Stephen from Massey University, New Zealand, repeatedly mentioned that his colleagues were humble and sincere. They provided a lot of help in work and life, and often invited them to make dumplings and dinner together. Just a few weeks ago, I also celebrated Amjed's birthday together. He felt very warm at the University of Technology and even missed his colleagues and classmates when he returned to his hometown during the holidays. Read More.
Location
Beichen Campus: No. 5340 Xiping Road, Beichen District, Tianjin
Hongqiao Campus: No.8 Guangrongdao, Hongqiao Distrcit, Tianjin

About The City – Tianjin
Adjacent to the sea and rivers, Tianjin enjoys distinct geographical advantages. Tianjin is one of the first Chinese cities to come in contact with modern western civilizations. Tianjin is located on the west coast of the Pacific Ocean, in the convergence zone of the Beijing-Tianjin-Hebei Urban Agglomeration and the Bohai-Rim Economic Circle. It is also the meeting point between the eastern Land Silk Road and the northern Maritime Silk Road in the Belt and Road Initiative.