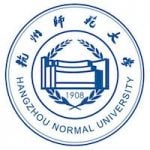 Website isacprogram Hangzhou Normal University
About Hangzhou Normal University
Founded as a teacher training school in 1908, Hangzhou Normal University (HZNU, website) has a history of over 100 years, which has bestowed the institution with a glorious tradition of producing first-rate teachers and educators at different levels for the whole Chinese nation. Through a century's development, the University has now become a comprehensive institution of higher education with a full spectrum of disciplines, covering such areas as arts and sciences, humanities, education, music, engineering, information technology, business, law, medicine and nursing. Read More.
Job Description
The role of a Foreign English teacher is to help our students speak English and improve English practical skills. Those responsibilities include preparing lessons and lesson material, teaching young adult students, holding counseling sessions, assisting colleagues, maintaining records, writing progress reports, etc. You will have 16-18 classes per week, each class for 45 minutes.
Salary and Benefits
1. Base monthly salary: 10,000 RMB/month; 12,000 RMB/Month for Master; 13,000 RMB/Month for PhD
2. You will be paid from September 2021 to Aug 2022 for 12 months including a paid winter vacation for about 3-4 weeks and a paid summer vacation for about 6-8 weeks.
3. Housing stipend: 2,000 RMB/month. Housing is provided on campus but you will need to use the stipend to pay for the housing provided.
4. 10,000 RMB flight reimbursement at the end of the school year
Job Requirements
1. Native English speakers, bachelor's degree or above. Master's degree preferred
2. Under 60 years old, in good health condition. Have no criminal record.
3. Have at least 2 years of English teaching experience
4. Good communication skills.
5. Must respect China's politics on religion, moral standards and customs
Foreign Teachers
Mary – My Experience at Hangzhou Normal University
About The City – Hangzhou
Hangzhou is the provincial capital of Zhejiang Province, a strong economical province in China. It is the transportation hub, the political, economic, cultural and financial center of Zhejiang Province. The city is also an e-commerce center in China, and an internationally renowned tourist city. Hangzhou is located in the southeast coast of China, in the north of Zhejiang Province, in the lower reaches of the Qiantang River, at the southern end of the Beijing-Hangzhou Grand Canal. It has 10 districts, 1 county-level city and 2 counties. In 2018, the resident population is 9.806 million. Read More.