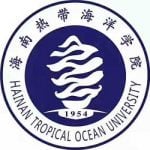 Website isacprogram Hainan Tropical Ocean University
Introduction to Hainan Tropical Ocean University
Hainan Tropical Ocean University (website) is a full-time public undergraduate provincial university jointly established by the Hainan Provincial People's Government, the State Oceanic Administration, China National Offshore Oil Corporation, the Sanya Municipal People's Government, and the Sansha Municipal People's Government. It is the Ministry of Foreign Affairs and the Ministry of Education. China-ASEAN Education and Training Center and one of the top ten "educational aid bases" of the Ministry of Education are the master's degree-granting units approved by the Academic Degrees Committee of the State Council. They are Chinese member universities of the Shanghai Cooperation Organization University and also a minority area in the south-central part of Hainan Province. A base for talent cultivation and knowledge innovation, social services, cultural heritage, international exchanges and cooperation. Read More.
Job Description
The applicant should be from a native-English speaking country, holding a master's degree or above. The role of a Foreign English teacher is to help our students speak English and improve English practical skills. Those responsibilities include preparing lessons and lesson material, teaching young adult students, holding counseling sessions, assisting colleagues, maintaining records, writing progress reports, etc. You will have up to 16 classes per week, each class for 45 minutes; there is no office hours required for this position. Master's degree or higher is required for this position.

Salary and Benefits
1. Housing allowance: RMB 2,250/month, which is enough to rent a decent apartment close to campus.
2. Monthly Salary Classification
RMB 7,000 – 10,000 for Master degree holders
RMB 8,000 – 12,000 for PhD degree holders
3. Round-trip international air tickets (no more than RMB 10,000).
4. Paid Summer and Winter vacation.

Location
Address: 1 Yucai Rd., Sanya, Hainan Province
The campus is 10 km away from downtown Sanya. It takes about 30 minutes by bus and 20 minutes by taxi which costs about 25 RMB one way.

About The City – Sanya
The city of Sanya, also called Lucheng, was officially established with the approval of the State Council on Jan 1, 2015. It is located on southern Hainan Island. The city has a tropical ocean monsoon climate, with per capita public greenery coverage of 15.4 square meters. It has won many national ecological and environmental awards for its excellent and unique natural geographical environment. Sanya is embraced by mountains on three sides. Mountains, sea and river are fused naturally and beautifully, and the mountains provide ideal platforms for looking over the ocean, bays and the cityscape. The natural scenery and excellent ecological environment make Sanya a paradise for daily living, travel and vacations.
Recent Job List