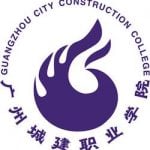 Introduction to Guangzhou City Construction College
Founded in 1960 then named Guangzhou Spare-Time College of Architectural Engineering, GZCCC has experienced several administrative changes and become an independent provincial institution of higher learning in 2007, approved by the People's Government of Guangdong Province and the National Ministry of Education.
Covering a total area of 1355 MU (over 90 hectares) and with an overall floorage of 450,000 square meters, GZCCC is situated in the "back garden" of Guangzhou —— Conghua District, a traditional tourist attraction famous for its hot spring and natural beauty. With an elegant environment featuring green hills, fresh air, a beautiful lake and two limpid creeks, the college is an ideal place for study.
With a collection of about 1,137,000 paper books and more than 300,000 electronic books, the college has over 1000 teachers and 19000 full time students enrolled in 50 majors and professional orientations which offer the 3-year diploma programs in 7 schools: School of Civil Engineering and Architecture, School of Information Engineering, School of Mechanical and Electrical Engineering, School of Economics and Management, School of Foreign Languages and Trade, School of Art & Design, School of Humanities.
The college's goals for the coming years is to build GZCCC into one of Guangdong Provincial Top Vocational Colleges and become a 4-year university of technology to award Bachelor Degrees.
In order to facilitate institutional development, GZCCC attaches great importance to, and actively conducts, academic exchanges and cooperations with overseas institutions and corporations.
International Teacher Employment Information
Qualifications
1. Native English speaker from Canada, USA, UK, Australia or New Zealand
2. Bachelor degree or above, TEFL or TESOL certificate is a plus. Good command of communication skill
3. Passion for teaching and experiencing different culture
4. More than 2 years teaching experiences
5. Good health and friendly personality
Salary
1. RMB 10000 per month
2. 12 months salary with summer and winter (approximately 6 week summer leave and 4 week winter leave)
Benefits
1. Work Visa and Residence Permit: The school will arrange work visa and residence permit for the teacher.
2. Contract Renewal Allowance: RMB 500 per month
3. Medical Insurance: The school offers insurance package issued by China Life Insurance Company Ltd.,with accidental medical treatment policy maximum RMB 600,000.
4. Housing Accommodation: The School will provide a furnished apartment with furniture and appliances.
Teacher's Workload
1. Workload is 16 teaching periods (45minutes per period).
2. Hosting English corner twice a week
3. Lesson planning, meeting and extra curriculum activities upon each department's requirements.
Please provide the copies of documents as follows:
1. Photocopy of passport
2. Recent photo
3. Resume in word format
4. Health proof
5. New reference letters with referrer's contact information
6. Educational certificates copies
A general telephone / web interview will be conducted before arranging a formal interview with academic leaders.
Location: 166 Huanshi East Road, Conghua, Guangzhou Province
About The City – Guangzhou