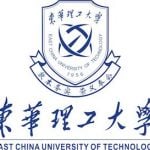 Website East China University of Technology
Public University
Introduction to East China University of Technology
East China University of Technology (website), referred to as ECUT, was founded in 1956 and is the first institution of higher education in China's nuclear industry. It is jointly established by the Jiangxi Provincial People's Government and the National Defense Science and Technology Industry Bureau, the Ministry of Natural Resources and the Chinese nuclear industry companies. It is a multi-disciplinary university with a focus on science and engineering, and a combination of economics, management, literature, law, education, and art.
The university has made essential contributions to the establishment of China's nuclear power status, to the development of national defense science and technology industry and local economic construction. It has been hailed as "the cradle of China's nuclear geoscience talents" and "the valuable wealth of the world's atomic energy industry". Read More.

Job Description
The role of a Foreign English teacher is to help our students speak English and improve English practical skills. Those responsibilities include preparing lessons and lesson material, teaching young adult students, holding counseling sessions, assisting colleagues, maintaining records, writing progress reports, etc. You will have 400 teaching hours per academic year; extra hours will be paid for overtime; each class lasts 45-50 minutes;

Job Requirements:
1. English Native Speaker
2. Health Condition: Applicants should be in good health condition, and no mental illness.
3. Personality: Interested in Chinese culture and language; A passion for teaching, dedication to students; friendly manner; open-minded and good communication skills; easy-going.
4. No criminal records on file: A no Criminal record procured by the police station of teachers' residence country is necessary for applying the working permit in China. This record should be authenticated by Chinese Embassy.
5. Age: under 58.
Qualifications:
1. Bachelor's degree or above in any discipline. An English or Education major is preferred.
2. TESOL, TEFL or CELTA diploma preferred, pass at grade C or above.
3. Minimum of 2 years' English teaching experience
Salary and Benefits:
1. Monthly Salary: RMB 7,000-8,000 (before tax) per month for Bachelor' Degree, RMB 8,000-10,000 (before tax) per month for Master's Degree, RMB 12,000-15,000 (before tax) per month for Doctor's Degree, detailed salary should be determined after the interview and qualification examination, *10 months' salary in total for the first contract year. (*the first month will be the probation month, the salary will be 6,500 for Bachelors Degree, 7,500 for Master's Degree, 11,000 for Doctor's degree)
2. Flight allowance: RMB 8,000 per year. (Need to deduct the tax); One-time meal card: RMB 2,000 per year
3. Free independent apartment with basic utilities near the university.
4. Free Wi-Fi
5. Meal allowance: RMB 400 per month for 10 months.
6. Overtime payments if teachers exceed 400 hours one year, RMB 80 per hour for the overtime payment, and will be calculated and paid together at the end of the contract month.
7. Same vacation periods as the Chinese faculty and other public holidays of China. One more day of foreign teachers' own country's holidays such as Christmas and National Day.
8. Free insurance paid by university.
9. Support from the Office of International Cooperation and Exchange
Location
418 Guanglan Ave., Nanchang, Jiangxi Province
About The City – Nanchang
Nanchang is the capital of Jiangxi, a province in China famous for its beautiful sceneries and outdoor greenery. Nanchang is situated near the mountains and by the waters, with Meiling West Mountains in the west, Ganjiang River passing through the city, and two rivers and eight lakes interspersed. With city greening coverage rate reaching 43% and water area reaching 29.78%, Nanchang is a provincial capital city with the largest water area proportion among all the provincial capital cities, and it is awarded National Civilized City, National Hygiene City, National Garden City and National Forest City successively, reputed as "Pearl of Poyang Lake, Water Capital of China".
Nanchang, reputed as one of global ten major vigorous cities, develops with rapid change and full vigor. Traffic network in Nanchang leads to all directions, with railway, highway, waterway and airway blending as a whole. The rail freight line from Nanchang to Rotterdam in the Netherlands has been opened, and it only takes a dozen of days for cargo to reach Rotterdam. The opening of the first "point to point" China-Europe two-way train in Jiangxi realizes two-way connection between Nanchang and Belarus; direct route from Nanchang to Los Angeles was realized for the first time, having initiated a new era of intercontinental airline. Besides, the opening and operation of Subway Line 1 make Nanchang officially step into "subway era". The opening of Shanghai-Kunming High-speed Railway makes Nanchang rapidly step into "high-speed rail era", linking with surrounding cities to become one-hour high-speed rail economic circle.