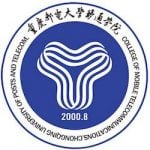 Website Chongqing College of Mobile Communication
Private University
German Teacher Recruitment

College of Mobile Telecommunications, Chongqing University of Posts and Telecommunications was established in 2000 and is approved by the Ministry of Education. It is an independent college organized by Chongqing University of Posts and Telecommunications and recruits students nationwide. Read More.
Job Description
1. Position: Oral German Teacher for University Students age 18-22 years old.
2. Full Time: Monday-Friday, basic teaching time: 16 teaching periods/week, 45 minutes/period.
3. To prepare curriculum and organize effective class activities
Job Requirement
1. Have Bachelor's degree or higher
2. Teaching experience preferred
3. Native German speaker
4. Clear background check/The ability to obtain a clear background check
5. DAF certificate
Benefits of Employment
1)Monthly Salary 9,000 RMB/month for Bachelor's; 10,000 RMB/month for Master's; 11,000 RMB/month for Doctorate;
2)Accommodation: furnished apartment
3)Paid summer and winter vacation.
4)Medical Care: health insurance
5)Round trip flight ticket provided for up to 10,000 RMB
6)Free Chinese language classes
Location
1 Jiari Ave., Hechuan District, Chongqing
Work Visa
Work Visa Application process
Foreign Faculty Size: 9. Foreign Teachers at College of Mobile Telecommunications

About The City – Chongqing
Chongqing is one of four municipalities directly under the central government. Located at the confluence of the Yangtze and Jialing Rivers, it is also an industrial city with an active port. Chongqing has lots of picturesque scenery since there are so many mountains. With the improved economy, and so many scenic spots, Chongqing has become an important tourist destination.