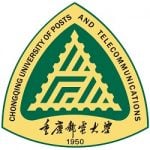 Website Chongqing University of Posts and Telecommunications
English Teacher Recruitment
Chongqing University of Posts and Telecommunications is one of the postal and telecommunications universities established and built by the state. Read More.
Job Description
The role of a Foreign English teacher is to help our students speak English and improve English practical skills. Those responsibilities include preparing lessons and lesson material, teaching young adult students, holding counseling sessions, assisting colleagues, maintaining records, writing progress reports, etc. You will have 14-16 classes per week, each class for 45 minutes; there is no office hours required for this position.
Requirements:
1. Have Bachelor's or above degrees of English language of literature, translation, linguistics, language teaching or other relative majors, and two years of relative working experience.
2. Be aged less than 60 and with a good health condition. Should have no criminal record. Knowledge about Chinese culture is preferred.
3. Give 14-16 periods of lessons a week (45 minutes a period) and should not take any part-time job out of CQUPT.
4. Should respect China's laws, regulations and policies on religion, moral standards and customs, and shall not conduct any activity incompatible with the status of a foreign expert. Wages, Benefits and Treatment
Salary and benefits:
1. Monthly salary of a Bachelor, Master and Doctor will start with RMB 6000, 7000 and 8000. There will be another RMB 500 a month if children under 6 are with the teacher in China.
2. CQUPT will provide teachers with a set of apartment during the term of employment, and teacher may choose either the apartment or the accommodation allowance (RMB 2000 a month).
3. If the contract duration lasts a school year, University will reimburse a round trip international ticket for teacher with a maximum reimbursement of RMB 18000 or payment of RMB 13000. Teacher should pay for the exceeding part on his/her own. Teacher should provide reimbursement credentials (invoice, e-ticket and boarding pass) for reimbursement.
4. University will buy insurance for teacher from Ping An Insurance Company (RMB 2000), and pay for procedures for resident permit (RMB 2000).
5. Teacher enjoys the winter and summer vacations as well as legal holidays in China according to the regulations of CQUPT.
6. CQUPT will provide utility fee of RMB 200 per month and teacher should pay for the exceeding part on his/her own.
About The City – Chongqing
Chongqing is one of four municipalities directly under the central government. Located at the confluence of the Yangtze and Jialing Rivers, it is also an industrial city with an active port. Chongqing has lots of picturesque scenery since there are so many mountains. With the improved economy, and so many scenic spots, Chongqing has become an important tourist destination.
City Life
Chongqing City Life: City Guide — Living in Chongqing
Work Visa
CQUPT and ISAC will guide you through the Work Visa Application process