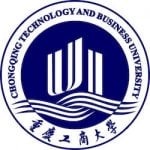 Website Chongqing Technology and Business University
Introduction to Chongqing Technology and Business University
Located in Chongqing, China's largest municipality, Chongqing Technology and Business University (CTBU, website) is a multi-disciplinary university that offers undergraduate, postgraduate and Ph.D. courses, mainly in economics, management, arts, literature, engineering, law and science.
The university covers a total area of 450 acres. The main campus of CTBU is located on Xuefu Avenue in Nan'an District of Chongqing, close to the Yangtze River at the foot of Nanshan Mountain.The Chongqing Economic and Technological Development Zone is also close by. The beautifully landscaped campus benefits from convenient transport and telecommunications facilities. CTBU has another sub-campus, which is located in Jiangbei District.
CTBU has a strong faculty, with over 2100 professors, teachers and support staff. More than 600 are associate and full professors, among whom 23 are recipients of the Special State Council Allowance. More than 30,000 students are currently studying at CTBU.
The university consists of 22 schools that offer Ph.D. program in Applied Economics, 8 master's degrees programs in catergory disciplines in regional economics, business management, environmental engineering, accounting, statistics, industrial economics, ideological and political education, and media, as well as 71 bachelor's degrees. In addition, the university has two Sino-foreign joint ventures including the International Business School and Modern International Design and Arts Academy. The other two financially-independent schools are Pass School and Rongzhi School. Currently, three provincial-level (municipal-level) key branches of learning and 15 provincial-level (municipal-level) key courses are offered at CTBU.
On the campus eleven national and provincial/ministerial level research institutes have been set up, including "Research Center of the Economy of the Upper Reaches of the Yangtze River", "Engineering Research Center for Waste Oil Recovery Technology and Equipment, Ministry of Education" and "Chongqing Key Lab of E-Business and Supply Chain System". In recent years, CTBU has undertaken over 3,000 research projects of various types at different levels and won provincial/ministerial awards for over 100 projects. 221 national patents have been granted.
CTBU attaches great importance to international cooperation and exchange. It has established ties with more than 50 foreign universities and organizations in 17 countries and regions. Joint-degree programs of bachelors and masters have been initiated together with over ten well-known foreign universities including University of Lincoln in UK and Université Toulouse 1 in France and HEC Montreal in Canada. The first ACCA program in Chongqing and CIMA program are offered and CFA(Chartered Financial Analyst) and ISM(International Settlements Master) programs are in operation. Read More.
English Teacher Recruitment

The applicant should be from a native-English speaking country, holding a master's degree or above. The role of a Foreign English teacher is to help our students speak English and improve English practical skills. Those responsibilities include preparing lessons and lesson material, teaching young adult students, holding counseling sessions, assisting colleagues, maintaining records, writing progress reports, etc. You will have up to 14 classes plus two office hours per week, each class for 45 minutes; there is no office hours required for this position. The contract is for 5 months, and can be extended to 10 months depending on your performance in the first 5 months.

Qualification:
1. Native speaker of English;
2. Master degree or doctor degree;
3. Age from 25 to 60;
4. At least 2 years of teaching experiences, or holding a TEFL/TESOL/CELTA certificate.
Job Responsibilities:
1. Teach spoken English or other related subjects;
2. 14 periods a week;
3. Two office hours a week;
4. Participating in such students' activities as English Corner.
Salary and benefits:
1. Salary differs according to academic degrees and professional titles: 8,000 RMB for those with master degree and 9,500 RMB for those with a PhD or position of Associate Professor or above. Extra classes will be paid.
2. 350 RMB monthly meal subsidy and 1000RMB monthly transportation subsidy (5 months for half-a-year contract and 10 months for one-year contract).
3. Monthly cultural visit.
4. Free fitness center in Foreign Experts Building.
5. Monthly free shopping bus.
6. Free use of Internet.
7. Access to Foreign teachers' work office.
8. Optional free Chinese lesson: 2 periods a week.
9. Reimbursement of one round-trip ticket within one contract period.
10. Accident insurance.
11. Free airport pick-up and drop-off.
12. For one-year contract, winter and summer vacations are paid; for half-a-year-contract, winter or summer vacation is unpaid.
Procedure
Step 1:
Applicant should submit the following materials:
1. Resume (education and work experience should have exact places and dates, marital status, telephone number, cellphone number and current address which you can receive mails by it).
2. copy of the highest diploma and its authentication
3. copy of passport
4. digital passport-size photo
5. certificate of no criminal record and its authentication
6. physical exam record
7. work experience certificate
(Authentication needs to be done at the Chinese Consulate in your country).
Step 2:
If you pass the interview, applicant should sign an agreement and send back the scanned copy. This agreement will be needed for applying the work permit in Foreign Experts Bureau of Chongqing. Hard copies of two authentications and the scanned copy of the physical exam record are required.
Step 3:
Upon reception of all these above documents, CTBU will apply for the work permit and an official invitation letter from departments of municipal government, which will take about one month to have all these ready. Afterwards, CTBU will post the original documents to your mailing address.
Step 4
Applicants go to the Chinese consulate or embassy in your country to apply for the work visa. Once the visa is obtained, inform CTBU of your arrival date and flight information so that we can arrange the airport pick-up.
Foreign Faculty Size: 17 – Foreign Teachers at CTBU

Accommodation:
Nice on-campus apartment provided for free to foreign teachers with all-inclusive good quality furniture. The free apartment is in the foreign expert building on the hill where foreign teacher can enjoy fresh air and great view with the Yangtze river within sight. The apartment has one living room, one bedroom and bath room and is furnished and equipped with air conditioners, TV, fridge, water heater, telephone, internet, etc.
International College at CTBU
International Exchange Activity at CTBU
About The City – Chongqing
Chongqing is one of four municipalities directly under the central government. Located at the confluence of the Yangtze and Jialing Rivers, it is also an industrial city with an active port. Chongqing has lots of picturesque scenery since there are so many mountains. With the improved economy, and so many scenic spots, Chongqing has become an important tourist destination.