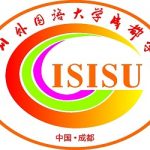 Foreign Teacher Recruitmen
As an independent institute approved by the Ministry of Education, Chengdu Institute Sichuan International Studies University (CISISU) is a regular institution of higher education in line with the new mechanism and mode. Honoring the glorious tradition and embracing the profound culture of Sichuan International Studies University (SISU), CISISU adheres to "distinctive development" and "coordinated development", unswervingly follows the developing path of focusing on foreign languages and integrating related disciplines, and pushes forwards a developing and innovating mode with "Foreign Language +" as its core. The institute is rooted in Sichuan and serves the southwest of China. It is gaining greater influence across the country and striving to go global. The institute aims at developing into a first-class application-oriented university with distinctive international features in foreign languages and related disciplines.
Abiding by the educational policies formulated by our party and our country, the institute perseveres in socialist school-running, guided by the philosophy of fostering virtue through education. The institute shoulders the mission to serve the people and the country by enhancing its ability to train the application-oriented talents and devoting itself to promoting Chinese and foreign cultural exchanges.
The institute has 15 foreign language programs including English, Japanese, German, Spanish, French, Portuguese, Korean, Russian, Vietnamese, Thai, Italian, Arabic, Polish, Czech, and Hungarian. In addition, it offers other four- or three-year programs related to foreign languages including Translation, Business English, Teaching Chinese to Speakers of Other Language, Journalism, International Economics and Trade, International Business, Exhibition Economy and Management, Chinese Language and Literature, Preschool Education, E-Commerce, Sports Operation and Management, Golf and Management, Hotel Management, etc. The institute enrolls students from 27 provinces, municipalities and autonomous regions across the country, and currently has more than 16,300 full-time students. Read More.
Foreign Teacher Wanted
We are looking for one English teacher to join us in March 2021. Foreign teacher's salary is RMB 7,000 per month, winter and summer vacation salary are half-paid. You will have RMB 10,000 for round trip flight, medical examinations and residence permit fees reimbursement.
There are 14 lectures per week, and there are occasional teaching and research activities. Foreign teachers' apartments are all equipped with kitchen washrooms, complete home appliances, free accommodation, water and electricity free of charge within the quota. The accommodation is really safe with staff and workers working at the building 24-7.
Qualification:
1. Native speaker;
2. Less than 60 years old;
3. More than 2 years of language teaching experience or the certificate in education or language;
4. Bachelor's Degree or above;
5. Healthy and no criminal records.
Duty:
1. 14 class hours weekly (45 minutes for each class), mainly oral teaching workload
2. Participating some teaching activities of the department and important activities of the school.
Remuneration:
1. Salary: RMB 7,000 Yuan per month during semesters and RMB 3,500 Yuan per month in summer and winter breaks;
2. Accommodation: We provide a furnished single apartment with household appliances and utility. Foreign teachers live in the same building where we set a duty room to help them to deal with daily issues.
3. Bonus: At the end of one academic year, we will pay each teacher RMB 10,000 Yuan as traveling allowance.
4. Insurance: We will buy accident insurance, medical insurance and critical illness insurance for each foreign teacher.
5. Visa: Once foreign teacher makes all needed documents well-prepared, we will help the foreign teacher to complete relevant procedures (related fee due to visas will be reimbursed).
Life on Campus
1. Life at Chengdu Institute (Campus Scenery, Food, Activities etc.)
2. Chengdu City Life: Living in Chengdu (English)
Accommodation