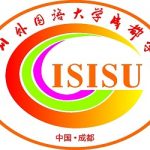 Chengdu Institute Sichuan International Studies University
Start Feb. 2020
Foreign Teacher Recruitment Notice
Chengdu Institute Sichuan International Studies University is an undergraduate general higher education institution approved by the Ministry of Education and operating in accordance with the new mechanism and new model. Read More.
Foreign Teacher Wanted
We are looking for one English teacher, one German teacher and one Japanese to join us in February 2020. Foreign teacher's salary is RMB 7,000 per month, winter and summer vacation salary is half-paid. You will have RMB 10,000 for round trip flight, medical examinations and residence permit fees reimbursement.
There are 14 lectures per week, and there are occasional teaching and research activities. Foreign teachers' apartments are all equipped with kitchen washrooms, complete home appliances, free accommodation, water and electricity free of charge within the quota. The accommodation is really safe with staff and workers working at the building 24-7.
Life on Campus
1. Life at Chengdu Institute (Campus Scenery, Food, Activities etc.)
2. Chengdu City Life: Living in Chengdu (English)
Work Visa
ISAC and ISISU will assist you through the Work Visa Application process
Accommodation

Introduction of Institute
Welcome to Chengdu Institute Sichuan International Studies University