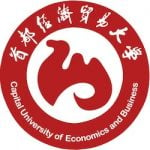 Website isacprogram Capital University of Economics and Business
Introduction to Capital University of Economics and Business
Founded in 1956, the Capital University of Economics and Business (CUEB, 首都经贸大学, website) today is a leading university administered by the Beijing Municipality. CUEB took its current form in 1995 when the Beijing College of Economics and the Beijing Institute of Finance & Trade merged into one. Over the last 60 years, CUEB has grown into a modern, multidisciplinary university with program advantages in the subject areas of economics, management, law, literature, and science and engineering, of which economics and management are the core disciplines. The main campus of CUEB is located in Huaxiang, Fengtai District, and concentrates on full-time undergraduate and postgraduate education, while the Hongmiao Campus in Chaoyang District focuses on international and continuing education. Read More
Lecturer Recruitment
Position: Lecturer in Business and Administration
Requirements:
1. Abide by Chinese law, respect colleagues, abide by the professional ethics of educators, have a team spirit.
2. Possess PhD degree in Business Administration or related majors (including strategic management, corporate governance, organization finance and human resources, international business, marketing, information management, big data management, business intelligence analysis etc).
3. Can teach international frontier courses or the potential to publish international high-level papers.
Deadline:
Applicants are welcome to apply anytime for this job posting.
School Video
Recent Job List