Yueyang Expat
Yueyang Expats – Life and Video
Yueyang Expats
Expats in Yueyang
Yueyang Expats – Living in Yueyang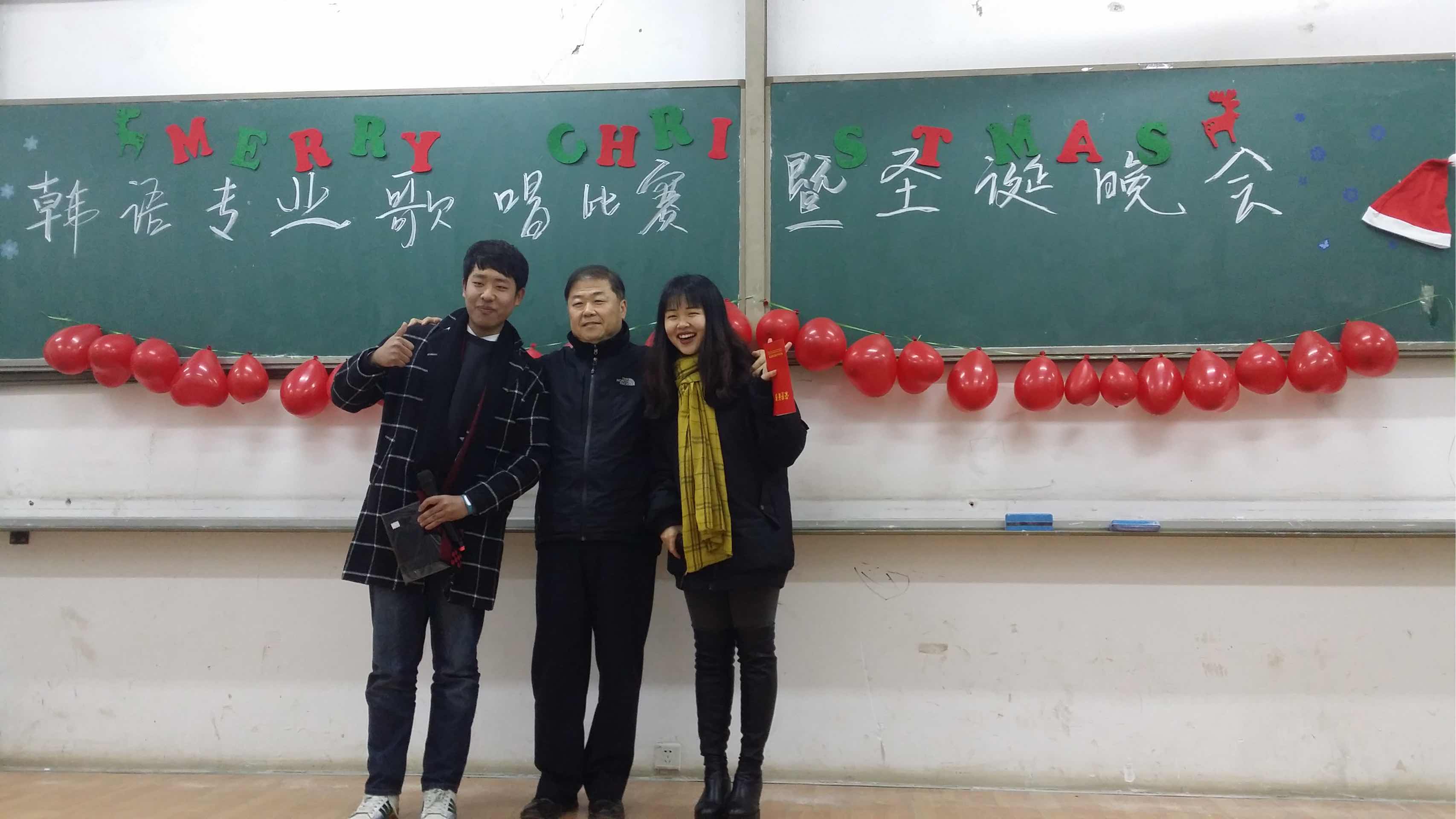 Lee Gwangsi, Korean Teacher at Hunan Institute of Science and Technology
Lee Gwangsi is a South Korean foreign teacher at Hunan Institute of Technology. He is fluent in Chinese after living in Yueyang for 19 years. When talking about the changes in Yueyang, Lee Gwangsi felt that the changes were too fast. "When I first came to Hunan Institute of Science and Technology, there were only two houses in Qijialing. There were dirt roads everywhere, and it didn't look like a university at all." Li Guangshi said, there were only a few streetlights at that time, and at night the whole campus is almost dark.
From 38 to 57 years old, for 19 years, Lee was in China with his wife and daughter. My daughter attended elementary school, middle school, and high school in Yueyang, and now graduated from Peking University.
As one of the foreign experts this year, Lee, together with two other foreign experts in the college, was invited to attend the military parade on the 70th anniversary of the founding of New China in Tiananmen Square this year.
"I am especially grateful for being able to invite a Korean to participate in the military parade. I will never forget this experience." Li Guangshi said that he wants to stay in China after he retires and his daughter has grown up. I hope she can find a Chinese boyfriend, get married and have children.
生活在岳阳的歪果仁,你们过得还好吗
Anna and Vladimir Ganin, Teachers at Hunan Institute of Science and Technology
Anna and Vladimir Ganin are a couple from Russia. In 2002, they came to Yueyang and worked as teachers at Hunan Institute of Technology, one teaching music and the other painting.
"We didn't choose to settle in Yueyang at the beginning. After thinking about it for many years, we also went to many places and asked many friends. After many comparisons, living conditions, working conditions, etc., we felt that Yueyang was the best, so we stayed. Come down." After living in Yueyang for 17 years, Anna speaks very well in Chinese, and she can understand 70% to 80%. Relatively speaking, her husband Vladimir Ganin's Chinese is weaker, and reporters can basically rely on translation to communicate with him.
Vladimir said that both of them like China very much and plan to settle in Yueyang for a long time. At present, their child is 11 years old and is now studying in a primary school in Yueyang.
Tom, English Teacher
Tom, 32, is a British native. Tang Long started learning English in the UK five years ago.
"I don't want to go to big cities. There are too many foreigners in big cities. I want to go to places with a lot of Chinese people. I want to speak Chinese every day." Tom's Chinese is very good. After he came to Yueyang, he became very popular with children. Foreign teachers.
After coming to Yueyang for two months, Tom likes the city more and more. As long as he is not in class, he likes to go to the park to actively communicate with people and speak Chinese. "I only have a one-year teaching term here. Next year, I will return to the UK to continue my master's degree. I will continue to study Chinese and try to come to Yueyang next time. I really like Yueyang." Tom said.
Yueyang Expat
Teaching Program
ISAC Teach in China Program
ISAC University Teaching Program
Job Vacancy

Related to City of Yueyang