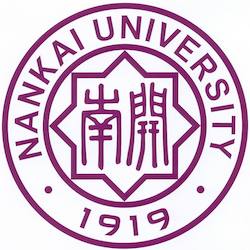 Nankai University ESL Jobs
Nankai University is a famous university in China. It began in 1904 and was founded in 1919 by two prestigious educators Yan Xiu and Zhang Boling on the idea if saving the nation through education. Nankai University adheres to the motto of "dedication to public interests, acquisition of all-round capability, and aspiration for progress with each passing day." It carries forward the tradition of "patriotism, devotion, innovation, and cooperation", as well as the concept of "governing the country via liberal arts, strengthening the country via science, and enriching the country via commerce." It aims at knowing China and serving China. Nankai University takes Zhou Enlai, an outstanding alumnus, as a model to cultivate talents, prosper academia, strengthen the country, inherit civilization, and strive to build a world-class university.
The School of Foreign Languages of Nankai University was founded in October 1997. Its predecessor was the Department of English established in 1919. During the Sino-Japanese War, it formed the Department of Foreign Languages and Literature of Southwestern Associated University with the Departments of Foreign Literature of Tsinghua University and Peking University. Over the past century, a large number of outstanding scholars have emerged in the college. We have cultivated a large number of foreign language talents for the country, and enjoys a good reputation and recognition both at home and abroad.
The college has 7 departments, 8 languages, 9 majors, 1 center (Public English Teaching center), and 7 research centers (Linguistics research center, Foreign Language Research Center, Translation Research Center, International Communication and Chinese Culture Research Center, Center for Foreign Language Education and Development, Regional and County Studies Center, and East Asia Cultural Studies Center). This subject is the doctoral degree authorized first-class discipline, and the key discipline in Tianjin.
In order to construct The College of Foreign Languages into a first-class university's first-class College, we are now recruiting talents both at home and abroad
I. Conditions and Requirements
1. Title and Degree: Professor (talent introduction, under 50 years old), Associate Professor (Talent Introduction, under 45 years old) and Doctoral Degree Recruiter (Recruitment) from Famous Universities at Home and Abroad.
Generally, professors and associate professors should have a doctoral degree, and their academic achievements should not be lower than the promotion standards of the corresponding titles of Nankai University. See Provisions on the Professional Requirements for Appraisal and Employment of Senior Professional and Technical Positions at Nankai University
2. Majors: English, translation, Japanese, Russian, French, German, Spanish, Portuguese, Italian, Arabic (in preparation).
3. Research fields: Foreign Linguistics, Foreign Literature, Translation, Foreign Cultural Studies, Sino-foreign Humanities Exchange Studies, Regional and National Studies.
II. Application
Please your CV and available starting date via email to career@isac.org.cn with subject "Nankai University ESL Job Application". For express communication, please add Wechat ID ricerner or Skype ID isac.org.cn@gmail.com
Useful Information

1. For other job openings, please follow ISAC Job Board.
2. For work visa, follow Work Visa Application process.
Related Information

ISAC Teach in China Program
ISAC University Teaching Program
Job Vacancy